Antonyms related Questions and Answers General English series #3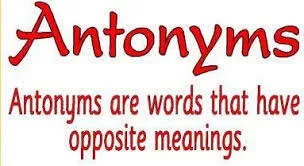 ssc general english questions and answers,general english questions and answers for ssc,ssc cgl question bank,general english questions for ssc exam,ssc cgl questions, general english questions and answers for IAS, RAS, general english questions and answers for Bank PO, SBI, English ssc sample papers, general english sample questions.Useful for IAS, bank PO, SSC CGL, RAS, CDS, UPSC , banks

Antonyms related Questions and Answers
1. He is in deep sleep.
A. map
B. sound
C. shallow
D. disturbed
2. Rama is always logical in his thinking.
A. correct
B. rational
C. irrational
D. illogical
3. Most of the people are loyal to their masters.
A. cordial
B. faithful
C. ungrateful
D. disloyal
4. Private enterprises are always successful in making profits.
A. generally
B. public
C. openly
D. governmental
5. Arun respected his parents.
A. respectful
B. respectfulness
C. respectedness
D. flouted
6. Prasanna has a gruff voice.
A. rougher
B. rough
C. mild
D. milder
7. Many policians parry questions asked by newspaper reporters.
A. answer
B. ward off
C. evasive
D. face
8. There were copious rains.
A. scanty
B. plenty
C. sufficient
D. scarcity
9. Angels descend from the heaven.
A. increase
B. ascend
C. gallop
D. come down
10. Mala looks pretty.
A. ugly
B. fine
C. fairly
D. unimpressive
If you like the post please give rating, share to your friends by clicking share button and comment below.
To stay updated download Examsbook andorid app now.