Books for the preparation of SSC combined graduate level exam Hindi medium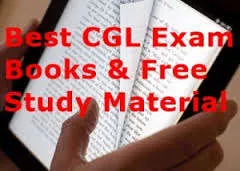 Books for the preparation of SSC combined graduate level exam Hindi medium
There are lots of good books for hindi medium students. I personally recommend read two three news papers daily.
SSC Combined graduate LevelPre Examination self Study Guide
ByArihant Publlications
SSC Combined graduate LevelSAC, CISF & CPOExams Solved Paper 2010 &
By kiran Prakashan
SSC Combined Graduate Level Guide –
By R. Gupta
Verbal an Non verbal Reasoning
By R.S. Agarwal
By M. Tyra
By Hariprasad
To stay updated download Examsbook andorid app now.