Regarding cancellation of SSC CGL-13.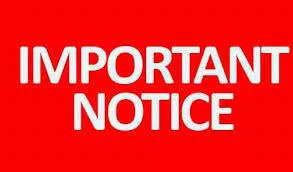 We are getting a lot of queries regarding cancellation of SSC CGL-13 Examination citing reasons of a court stay and reports of paper leaks in many cities.
Once and for all we want to make it clear that exam will not get cancelled. Each exam has so much cost associated with it and so many people are involved. So it is not so easy to cancel an exam. You should refrain from believing in unsubstantiated information and hearsay (particularly on facebook).
Our sources in SSC have made it absolutely clear that there is no chance of cancellation of paper. Even if there are some cases, SSC has in its side many renowned attorneys and advocates. They will take care of any legalities which arise.

To stay updated download Examsbook andorid app now.