Current Affairs and Gk -May 2013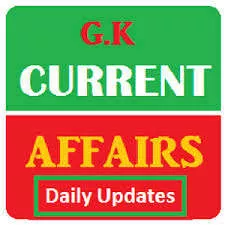 Current Affairs and Gk -May 2013
Important current affairs and Gk questions of May month for IAS, RAS, SSC CGL, UPSC, BANK PO, UPSC,RPSC, Bank exams and all other exams.If you like the post kindly give rating.
This questions are useful for any competitive exam like IAS, bank PO, SSC CGL, RAS, CDS, UPSC exams and all state related exams.
1. In India, the Chit funds are governed / Regulated by ___?
[A]RBI
[B]Central Government
[C]State Governments
[D]Local Bodies


2. Under this Act, the chit fund businesses can be registered and regulated only by the respective State Governments. Regulator of chit funds is the Registrar of Chits appointed by respective state governments under Section 61 of Chit Funds Act. Powers of adjudication vest in the Registrar and the state government concerned is the Appellate authority. In case of failure of a chit fund business, the responsibility for winding up such a business also vests with the respective State Governments. Moreover, the Prize chits and money circulation schemes are illegal and are banned under the Prize Chits and Money Circulation Schemes (Banning) Act, 1978. Powers of investigation under this Act are vested with the concerned state police authorities.
[A]B K Chaturvedi Panel
[B]C Rangrajan Panel
[C]Raghuram Rajan
[D]Parliamentary Panel headed by Yashwant Sinha


3. As of April 2013, which among the following carriers has the largest market share in Domestic air passenger traffic ?
[A]IndiGo
[B]SpiceJet
[C]Air India
[D]Jet Airways


4. Approximately, what fraction of India's total exports is contributed by the Micro, Small and Medium Enterprises (MSME) sector ?
[A]20%
[B]30%
[C]40%
[D]45%


5. Approximately, how many Foreign Institutional Investors are registered in India as of April 2013?
[A]1100
[B]1300
[C]1700
[D]2200


6. Who among the following is heading the Standing Parliamentary Committee on Coal and Steel?
[A]Sharad Yadav
[B]Kalyan Bannerjee
[C]Yashwant Sinha
[D]Susheel Modi


7. Once a Budget has been presented in the Parliament, the government has to get all money bills related to the union budget passed within __?
[A]30 Days
[B]60 Days
[C]75 Days
[D]90 Days


8. The Chameli Devi Jain Award is given for an outstanding woman ____?
[A]Scientist
[B]Reporter
[C]Player
[D]Teacher


If you like share the post and kindly comment and share Below.
To stay updated download Examsbook andorid app now.