GK for Banking Examinations Practice Questions part-1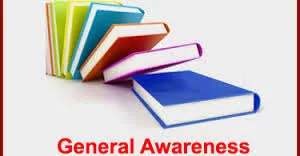 Important current affairs and Gk questions for Bank exams, IBPS, SBI and all other finance industy exams
General Knowledge; Current Affairs with special reference to the Banking and Finance Industry of India for IBPS Banking , RBI, SBI and other Banking Recruitment Examinations of 2013 and 2014.If you like the post kindly give rating.
1. In which year , the Foreign Exchange Management Act (FEMA) came into force ?
[A]1997
[B]1998
[C]1999
[D]2000


2. Which among the following is India's first Oil refinery ?
[A]Guwahati Refinery
[B]Vishakhapatnam Refinery
[C]Digboi Refinery
[D]Barauni Refinery
3. Which among the following banks has launched the 'Tatkal', scheme that enables the people to transfer money to their families in their native towns and villages without actually opening an account?
[A]State Bank of India
[B]Bank of India
[C]Canara Bank
[D]Union Bank of India
4. Which among the following is the largest shareholder in "Infradebt ", India's first Infrastructure Debt Fund (IDF) under the non-banking financial company?
[A]LIC
[B]Bank of Baroda
[C]ICICI Bank
[D]CITIBank
5. Who among the following is the only finance minister of India to present the Union budget on his birthday?
[A]Manmohan Singh
[B]Morarji Desai
[C]Yahshant Sinha
[D]Jaswant Singh
6. Who among the following is known to have given the shortest ever interim budget speech in India?
[A]K.C. Neogy
[B]H.N. Bahuguna
[C]H. M. Patel
[D]Rajiv Gandhi
7. As per the recently released data, which among the following states of India has recorded highest growth rate in 11th Five Year plan?
[A]Gujarat
[B]Maharashtra
[C]Bihar
[D]Rajasthan
8. Which of the following is a Miniratna company?
[A]Neyveli Lignite Corporation Limited
[B]Bharat Heavy Electricals Ltd
[C]Rashtriya Ispat Nigam Limited
[D]Hindustan Newsprint Limited
If you like share the post and kindly comment and share Below.
To stay updated download Examsbook andorid app now.