Dates and Days-General Knowledge questions and answers #28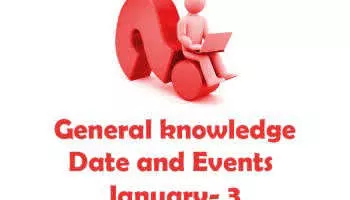 Dates and Days-General Knowledge questions and answers, Dates and Days-General Knowledge questions and answers importand questions , Dates and Days-General Knowledge questions and answers for ssc cgl
Dates and Days-General Knowledge questions and answers
1. Valentine's Day is celebrated on
A. Octomber 21
B. December 14
C. February 14
D. November 21
2. No–Tobacco Day falls on
A. June 30
B. May 31
C. April 30
D. September 31
3. Mother Language Day was celebrated on
A. March 3, 2000
B. February 21, 2000
C. February 29, 2000
D. February 14, 2000
4. Press Freedom Day is celebrated on
A. May 1
B. May 2
C. May 3
D. May 4
5. World Red Cross Day falls on
A. May 3
B. May 8
C. May 10
D. May 11
6. Which one of the following days is observed as the World Environment Day?
A. 28th February
B. 4th March
C. 5th June
D. 16th September
7. Swami Vivekananda's birthday is observed in India was
A. World Religious Day
B. National Youth Day
C. All saints Day
D. Hindu Renaissance Day
8. Human Rights Day is observed on
A. December 10
B. December 14
C. December 25
D. December 28
9. Friendship day is celebrated on
A. August 1
B. August 3
C. August 5
D. August 8
10. When the World population Day is observed?
A. June 7
B. July 7
C. July 11
D. July 28
If you like the post please give rating, share to your friends by clicking share button and comment below.

To stay updated download Examsbook andorid app now.