Identify the Errors related Questions and Answers general English series #6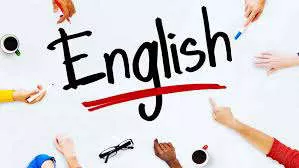 ssc general english questions and answers,general english questions and answers for ssc,ssc cgl question bank,general english questions for ssc exam,ssc cgl questions, general english questions and answers for IAS, RAS, general english questions and answers for Bank PO, SBI, English ssc sample papers, general english sample questions.Useful for IAS, bank PO, SSC CGL, RAS, CDS, UPSC , banks

Identify the Errors related Questions and Answers
1. Girls usually / are taking / more time / for dressings.
A. girls usually
B. are taking
C. more time
D. for dressings
2. I / am going / to theatre / now.
A. i
B. am going
C. to theatre
D. now
3. Suganya / sing / better than / Suriya.
A. suganya
B. sing
C. better than
D. suriya
4. Each and every one / was / present / at the / wedding.
A. Each and every one
B. was
C. present
D. at the E. wedding
5. The / plants are dry / for / the lack of water.
A. the
B. plants are dry
C. for
D. the lack of water
6. The electrician / is / do / writing work.
A. the electrician
B. is
C. do
D. writing work
7. Either suganya / nor Kanmani / has attended / the function.
A. either suganya
B. nor kanmani
C. has attended
D. the function
8. My friend / and myself / and myself / together now.
A. my friend
B. and myself
C. and myself
D. together now
9. The house / has been / built / in 2012.
A. the house
B. has been
C. built
D. in 2012
10. The / woods / floats / in waters.
A. the
B. woods
C. floats
D. in waters
If you like the post please give rating, share to your friends by clicking share button and comment below.
To stay updated download Examsbook andorid app now.