SSC CGL Tier-2 Tips and tricks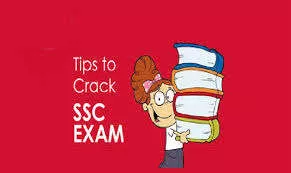 SSC tier-2 tips and tricks, how to prepare for ssc tier-2, preapartion plan for ssc cgl tier-2, how to take exam ssc cgl tier-2, how to prepare for maths ssc cgl tier-2, how to prepare for english ssc cgl tier-2, planning for ssc cgl tier-2, suggestions for ssc cgl, important tips for ssc cgl tier-2
Now the much delayed result of SSC CGL tier 1 has been declared, students are now geared up for SSC CGL tier-2 which is scheduled to be held on 29 sept. So I like to provide some quick tips as how to prepare and attempt SSC CGL tier-2 paper.
Before I tell the tips and tricks, I want to say have good attitude for the exam(attitude?? change it). Generally Students say
I am not from maths background.
So many engineers give this exam. Competition with them is hard.
Kar lenge maths and english hi toh hai.(I will do it only maths and english. Over confidence)
I am from Hindi medium. English is hard for me. I cant get good rank.
So I want to tell u all that performance in this exam is depends on your practice of solving questions and planning. Hindi medium students also do well in English with practice.
For engineering students, you have edge as you all are from maths background but do brush up your skills and practice to secure good post. Some times over confidence leads to under performance.
Here are the tips and tricks for preparation and exam SSC CGL 12.
1. Prepare hard for maths: Paper-1 is maths and paper 2 is English having 200 marks each. 100 question for math and 200 for English.Unlike SSC CGL tier 1, in SSC CGl tier2 questions will be less direct and more complex.
2. Algebra, geometry, trigonometry, DI are important sections : SSC CGL Paper will comprise of questions from various sections, mainly quantitative aptitude, algebra, geometry, trigonometry, DI. while preparing if one wants to give more emphasis to trigno algebra, geometry (approximate 40 questions) then one good book is lucent SSC Higher Mathematics (80 rs). Those who find these sections difficult ,don't study them in detail but study enough so that u can solve simple questions from this section and brush up your quant.
3. Certain questions might be wrong or unclear in language: so look them in alternate language English/Hindi whichever it is .
4. Attempt DI and your strong sections first: You can choose to attempt DI in the beginning as sometimes this easy section is left untouched due to lack of time . Get know your strong sections in maths and attempt them first. so you will solve early as well as gain confidence.
5. Leave long and tough question in first pass: Start paper and solve easy questions in pass-1 which can be solved easily and leave difficult questions. At any point of time if some questions is taking very long or you are not able to understand it quickly, don't waste your time on that and quickly move to next question. You can come back to that question later on if some time is left.
6. Don't discuss or study in gap: There will be two hour gap from 12-2pm between SSC CGL exam , it is highly recommended that you don't discuss or analyse paper 1 with someone else or you yourself. Give some time to relax your mind.
7. Work on speeding up English reading: Paper 2 is English. as there would be 200 question your speed has to be fast . It comprises of questions from various sections like error-finding, sentence improvement, idioms, one word, narration,voice, passage, clause test..etc. Good practice is required at home for good score however with little effort you can improve your speed in narration and voice if u take care of 'change in verb' , half the options will be eliminated at first sight.
8. Leave passages from subjects you dont know : Some passages are very difficult to understand as the require pre-knowledge of the subject discussed in it. So it is better to leave such passage minding the time limit. While practicing mock papers at home one can easily find at which sections he is good and those sections should be attempted
first in the paper.
9.Fill your OMR sheet correctly: out of 12 lac Nearly l.2 lac students have qualified for tier 2.Despite instructions each year 1000-1500 candidates are disqualified and awarded zero marks due to Wrong/Missed entries. So carefully fill in details. SSC allows whitener to be used if correction is required.
Good luck to all the aspirants!!
Read papar analysis and paper composition of tier to paper http://www.examsbook.com/ssc-cgl-tier-2-paper-composition-cut-analysis/
And to improve your speed and accuracy read article http://www.examsbook.com/improve-speed-accuracy-maths-exams/
Friends please post your suggestions and comments to improve this post.
To stay updated download Examsbook andorid app now.