Tips to Prepare for a Competitive Exam - DO's and Don'ts
5e8497b8560ba15ccda89bd6
5cfe353170433d6f12b5410b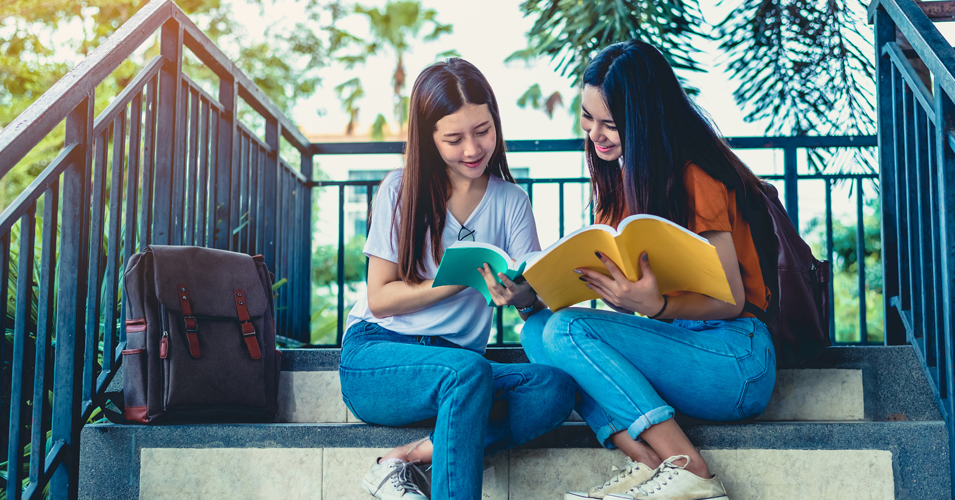 Hello Candidates,
Fighting every single day to crack the competitive exams like SSC CHSL, CGL, Banking Exams, Railway or RRB Exams is anything but easy. It takes everything, your dedication, hard work, strategy, consistency, time, sacrifice, devotion, practice, and so much more.
Preparing to qualify the exam is one thing but preparing to get a higher rank is another. The second kind of students are, however, more dedicated ones and need special attention to their studies. They need to be very clear about their goal so that they can keep moving on the same path without any second thoughts.
Basic Tips in Detail:
Most of the students at once start studying after going through the Syllabus of the exam, but this is not the right way. You need to understand the exam pattern and make an effective exam strategy in order to succeed. 
There is this saying -
"The difference between try and triumph is a little umph."
Quite correct, isn't it?? You can't just try and get done with it, only the real hard work can make you the winner. We've curated some Do's & Don'ts in this article that will help you to get a higher rank in the competitive examinations.
What to Do -
Here are the points you must remember if you're one of those aspirants who are preparing to qualify any of the competitive examinations-
1. Make a Smart Strategy
Applied for an examination? Now, analyze the exam pattern and study the syllabus. Mark out your weakest and strongest subjects as well as topics. Estimate time you need to devote to every subject and prepare a wonderful strategy.
2. Work Hard, But Smartly
Make your strong topics stronger such that you can solve the questions on your fingertips and improve your weak topics as well. There might be this scenario that you don't like a topic, not a little bit. In such a case, check out its mark-weightage and if it is not much important then you can leave it. But to make up for this little loss, you must strengthen other topics.
3. Read a Newspaper Daily 
Make it a habit to read the newspaper daily. If your exam language is Hindi then go for 'Dainik Bhaskar' or 'Rajasthan Patrika', in case of the English language, you must choose 'The Times of India' or 'The Hindu'. Another option is to check directly online from our Daily GK and Current Affairs section and get all the important points from the newspaper on a single page.
4. Stay Motivated
'Think big, dream high'. Follow this phrase and keep your eyes fixed on your goal. Self-motivation will keep your spirits high. If you are feeling nervous about the approaching exam date, well, allot a particular time slot for it and concentrate on your revision.
5. Enjoy Yourself
Give some time OFF for fun. Take a Sunday Off sometimes to pursue your hobby, it will relax your mind and soul. Go out on a short trip with your friends, eat your favorite food (whenever you feel like so), watch a movie once a week or so. In a nutshell, make yourself happy. It will act as a booster in your preparation.
6. Give Special Attention to the Logical Reasoning
Some of the topics of the Reasoning subject such as Seating Arrangements, Syllogism, etc. can be a real headache. And they are very important. They just require more time. So, practice more and more until you're satisfied with yourself.
7. Test Yourself
Test yourself and your preparation after every topic, every subject. Join our Live Test Series to know where you stand in this competition and don't let the results break your confidence or convert it into over-confidence. Stay persistent, stay consistent!!
8. Revise Once, Twice, Even Thrice!!
Plan your preparation in such a way that you complete your syllabus months before the examination so that you can have enough time for revisions.
What to Not Do -
There are some things you should not do while preparing for an exam, as given under-
1. Don't Mug Up
It will not help; you'll forget everything eventually. You need to understand the concepts and it will stay. After that, you can go for short tricks.
2. Don't Stay Awake at Night
If your mind is not awake, there is no point in staying up with the body. It's like filling up the already filled glass of water. Your mind needs sleep to digest the knowledge to make space for another round to knowledge. So, take proper 8 hours of sleep to keep yourself healthy.
3. Don't Force Yourself to Study
After studying continuously for an hour or two, take a walk around, take a coffee or tea break. If you're feeling sleepy, take a short nap.
4. Don't Extend Your Time-Slots
Bind yourself within time limits. Fix a timeline for a topic and finish it with that timeline only. While solving questions, put a time limit and solve them within it. It keeps you efficient and let your mind work in a pressurized environment.
Follow the above preparation tips and it will help you rank high in the competitive examination.
Conclusion

:
There is more to life than just passing these exams. An exam cannot define your potential and passion. You tried hard and you failed. If you really put your 100% efforts and still failed, then it's not your fault, accept it. It's time to move on to pursue a career where you find yourself fit. 
If you're not satisfied, give it another try. Register to our website and get regular updates about Latest Notifications and Vacancies.
All the Best!!