General Knowledge (GK) 2022: GK Questions, Topics, Mock Test, Practice Quiz
58f51ef78f57a10c7572cabd
595217d8febf4b764b059d3a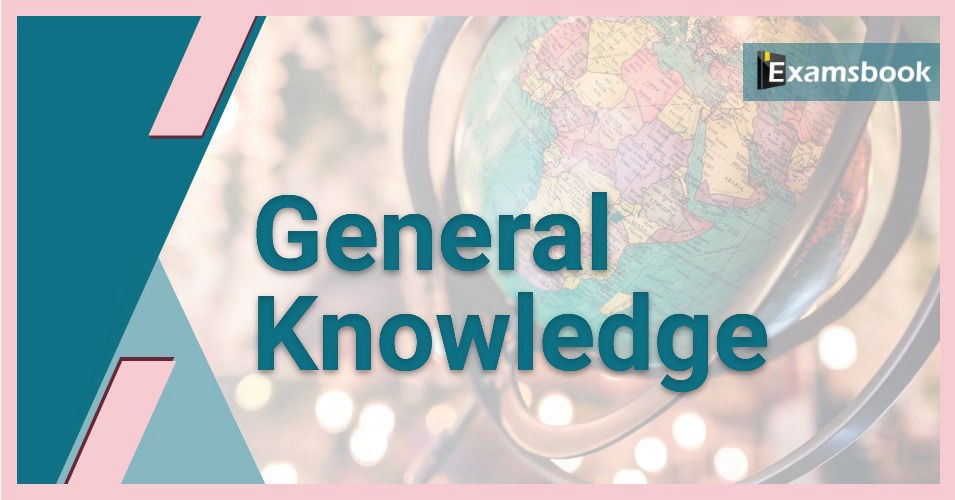 At present, competition in competitive exams is increasing continuously and every candidate wants to crack prestigious exams like SSC, UPSC, RPSC, Banking, Police, and Railway in their first attempt. But, first of all, candidates need to pay special attention to the subject of general knowledge. Because, General Knowledge is the only subject that is much more detailed than Reasoning, the Mathematics section in the exam. So, this blog is useful for all those candidates who are preparing for competitive exams. It is very important for you to know that General Knowledge (GK) is an important section of all government exams. While General Knowledge is an essential subject to succeed in various exams and crack the interviews related to them, current affairs, bank-finance, politics, history, sports, science-Technics for students to score full marks in GK subjects. It is necessary to have special knowledge of the topic related to it.
GK Questions 2022
Here in this article, we are providing you with Important and Latest General Knowledge (GK) 2021: GK Questions, Topics, Mock Tests, and Practice  Tests. By solving all these GK question quizzes daily you can increase your speed and accuracy so that you can solve them according to the latest syllabus and pattern of competitive exams. Also, some such GK questions are also asked in the exam, which are a bit confusing for the students. So, before attempting the General Knowledge questions, stop and think carefully and choose the correct option in the GK MCQ questions. Let us start solving GK questions -
History GK Questions and Answers 2022
Q :  

Which was the first fully color film of India?
(A) aan
(B) King Harishchandra
(C) Alamara
(D) Rani of Jhansi

Correct Answer : D


Q :  

People of Indus Valley Civilization worshiped?
(A) Pashupati
(B) Brahma
(C) Vishnu
(D) Indra

Correct Answer : A


Q :  

Which Gupta king was also known as Vikramaditya?
(A) Samudragupta
(B) Kumaragupta
(C) Chandragupta I
(D) Chandragupta II

Correct Answer : D


Q :  Dandi March started on ?
(A) March 10, 1930
(B) March 12, 1930
(C) March 10, 1931
(D) March 12, 1931

Correct Answer : B


Q :  

The largest part of the human brain part is? 
(A) Cerebellum
(B) Midbrain
(C) Cerebrum
(D) Medulla Oblongata

Correct Answer : C


Q :  

The famous ruler of ancient India who adopted Jainism in the last days of his life-
(A) Chandragupta Maurya
(B) Ashok
(C) Samudragupta
(D) Bindusara

Correct Answer : A


Q :  

whose name was also 'Dewan Piyadashi' Who among the following is the person?
(A) Ashok
(B) Chandragupta
(C) Gautam Buddha
(D) Mahavir

Correct Answer : A


Q :  

Whose Prime Minister was Kautilya / Chanakya?
(A) Chandragupta II
(B) Chandragupta Maurya
(C) Ashoka
(D) Ajatashatru

Correct Answer : D


Q :  

Whose mainly helped in the expansion of Chandragupta's rule?
(A) Shuddhodhan
(B) Umagupta
(C) Chanakya
(D) Shudraka

Correct Answer : C


Q :  

Write the name of the following Maurya kings who conquered the Deccan.
(A) Ashok
(B) Chandragupta
(C) Bindusara
(D) Kunal

Correct Answer : B


Showing page 1 of 87
en
https://www.examsbook.com/basic-gk-general-knowledge-questions-answers
87
1
basic-gk-general-knowledge-questions-answers