General Knowledge (GK) 2021: GK Questions, Topics, Mock Test, Practice Quiz
58f51ef78f57a10c7572cabd
595217d8febf4b764b059d3a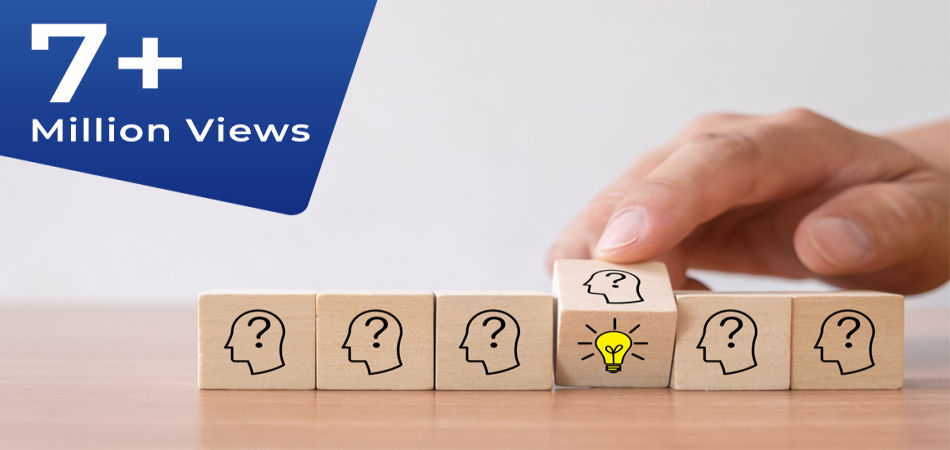 Are you preparing for competitive exams? So it is very important for you to know that General Knowledge (GK) is an important topic for all government exams like SSC, UPSC, RPSC, Banking, Police, Railway. While General Knowledge is an important subject to succeed in various exams and crack the interviews related to them, the current affairs, bank-finance, political, history, sports, science-Technics for students to score full marks in GK subject. It is necessary to have special knowledge of the topic related to it.
So here in this article, we are providing you important and latest GK questions quiz and by solving all these quizzes daily you can increase your speed and accuracy so that you can solve them according to your syllabus.
General Knowledge (GK) 2021: GK Questions
Q.1 The 'Dalong Village' covering an area of 11.35 sq. km. has recently (May 2017) been declared as Biodiversity Heritage Site under Section 37(1) of Biological Diversity Act, 2002. The village is situated in the Indian State of -
(A) Manipur
 (B) Madhya Pradesh
 (C) Mizoram
 (D) Maharashtra
Q.2 ........... is the first woman to head a public sector bank.
(A) Arundhati Bhattacharya
 (B) Shikha Sharma
 (C) Chanda Kochar
 (D) Usha Ananthasubramanyan
Q.3 World Tourism Day is celebrated on-
(A) September 12
 (B) September 25
 (C) September 27
 (D) September 29
Q.4 Where is Bose Institute?
(A) Dispur
 (B) Kolkata
 (C) Mumbai
 (D) New Delhi
Q.5 When is the International Yoga Day celebrated?
(A) June 21
 (B) March 21
 (C) April 22
 (D) May 31
Q.6 The two-day festival 'North East Calling', is organized by which ministry?
(A) Ministry of Development of North Eastern Region (DoNER)
 (B) Ministry of External Affairs
 (C) Ministry of Home Affairs
 (D) Ministry of Defence
Q.7 When Government of India confers the "Highest Civilian Honor for Women" by presenting "Nari Shakti Puraskars" ?
(A) June 5
 (B) 8th March, every year, International Women's Day
 (C) June 21
 (D) April 7
Q.8 The motif of 'Hampi with Chariot' is printed on the reverse of which currency note?
(A) One Rupee Note
 (B) Rs. 500 note
 (C) Rs. 50 note
 (D) Rs. 1000 note
Q.9 Election Commission of India has decided that the voter's identification shall be mandatory in the elections at the time of poll. Which of the following shall be the main document of identification of a voter?
(A) Voter Slip
 (B) Electoral Photo Identity Cards (EPIC)
 (C) Indelible ink mark
 (D) Electoral rolls
Q.10 'Line of Blood' is a book written by whom?
(A) Bairaj Khanna
 (B) Ursula Vernon
 (C) Amal EI-Mohtar
 (D) Diksha Basu
GK Questions - Basic General Knowledge questions and answers 
Q :  

Which state launch a project that aims to provide free internet access to the poor in the State?
(A) Sikkim
(B) Kerala
(C) Karnataka
(D) Assam
Q :  

The National Aeronautics and Space Administration renamed its Wide Field Infrared Survey Telescope as?
(A) Hubble 2 Space Telescope
(B) Nancy Grace Roman Space Telescope
(C) Hubble legacy Space Telescope
(D) Legend Grace Space Telescope
Q :  

M.P. Veerendra Kumar passed away at the age of 83 due to cardiac arrest in Kozhikode, Kerala. He was a famous?
(A) Singer
(B) Politician
(C) Actor
(D) Cricketer
Q :  

Name the first cricketer to score 1000 runs in an innings in any competitive match
(A) Prithvi Shaw
(B) Pranav Dhanawade
(C) Virat Kohli
(D) Shikhar Dhawan
Q :  

According to international standard, what is the distance of marathon race?
(A) 26 miles 385 yards
(B) 26 miles
(C) 36 miles 500 yards
(D) 22 miles
Q :  

Beighton Cup is associated with which of the following?
(A) Cricket
(B) Hockey
(C) Football
(D) Volleyball
Q :  

The super computer 'PARAM' was developed by
(A) TATA
(B) IIT-Kharagpur
(C) IIT-Kanpur
(D) C-DAC
Q :  

Which of the following was Indian's first mapping satellite?
(A) CARTOSAT-1
(B) Aryabhatta
(C) Bhaskara -II
(D) INSAT-IA
Q :  

The third generation anti-tank missile that was successfully test fired by DRDO at Rajasthan in named
(A) Agni
(B) Nag
(C) Cobra
(D) Toophan
Q :  

Who is said to be the father of Indian Space Programme? 
(A) Abdul Kalam
(B) Rakesh Sharma
(C) Vikram Sarabhai
(D) Homi Bhabha
Showing page 1 of 81
en
https://www.examsbook.com/basic-gk-general-knowledge-questions-answers
81
1
basic-gk-general-knowledge-questions-answers