GK General Science Questions and Answers for Competitive Exams
5a4dd224f3f23a891a04ada3
595217d8febf4b764b059d3a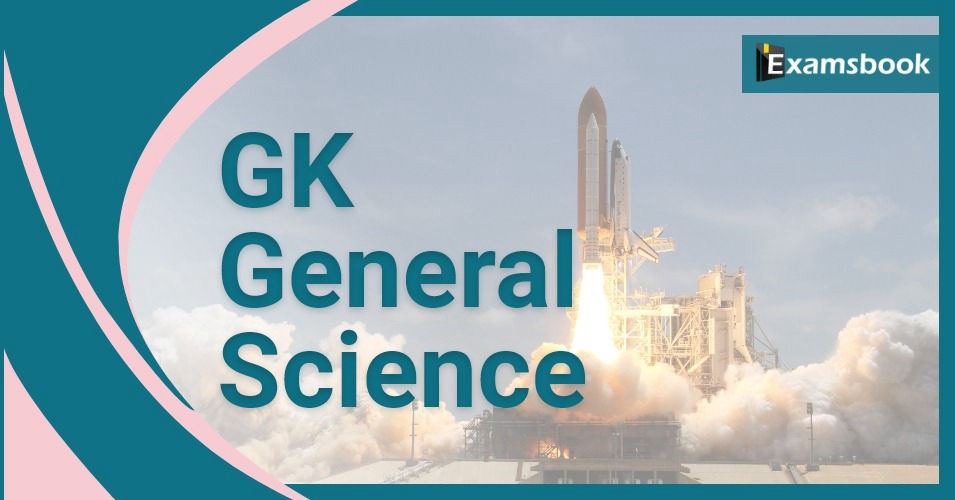 Today I am providing General Science Questions for Competitive Exams. You can easily get 2-3 marks by practicing the help of General Science Questions and answers for Competitive Exams. This post of General Science Questions for Competitive Exams is very important also related to  General GK Questions and Answers. 
Here's a blog of General Science GK Questions for practice for Competitive Exams.  As you know General Science a very useful topic for Competitive Exams as like Rajasthan GK Questions in Hindi. 
To Increase your performance level, attempt the Test Series and Mock Test with Current Affairs. 
Choose Any Topic Related to General Science for Practice with Answers 
Quizzes: Current Affairs Mock Test, Current Affairs Quiz 
General Science GK Questions for Competitive Exams 
Q.1 Which gas is most popular as laughing gas?  

Ans .  Nitrous oxide

Q.2 Electromagnetic Field concept was observed and discovered by whom?   

Ans .  James Hargreaves

Q.3 The BrahMos Missile was developed by which country?   

Ans .  Developed with Joint venture of India and Russia

Q.4 The 'Concept of Inertia' was developed by?  

Ans .  Galileo

Q.5 For the cultivation, name the crop required of water-logging?  

Ans .  Rice

Q.6 Who achieved the discovery of 'Vitamin C'? 

Ans .  Albert Szent

Q.7 What is the purest form of Iron? 

Ans .  Wrought Iron

Q.8 What is the name of NASA Mars Rover and when its landed on MARS? 

Ans .  Curiosity (Launched on November 26, 2011, Landed on MARS – 6th August 2012)

If you have any problem or doubt regarding GK General Science Questions and Answers for Competitive Exams, you can ask me in the comment section. To more practice for General Science Questions, Visit next page.

Showing page 1 of 11
en
https://www.examsbook.com/gk-general-science-questions-and-answers-for-competitive-exams
11
1
gk-general-science-questions-and-answers-for-competitive-exams