Best Preparation Timetable Making Tips: Ways to Motivate Yourself
6326d23ae3985052c8211c27
5e5e0683e5ab73709fa28c7b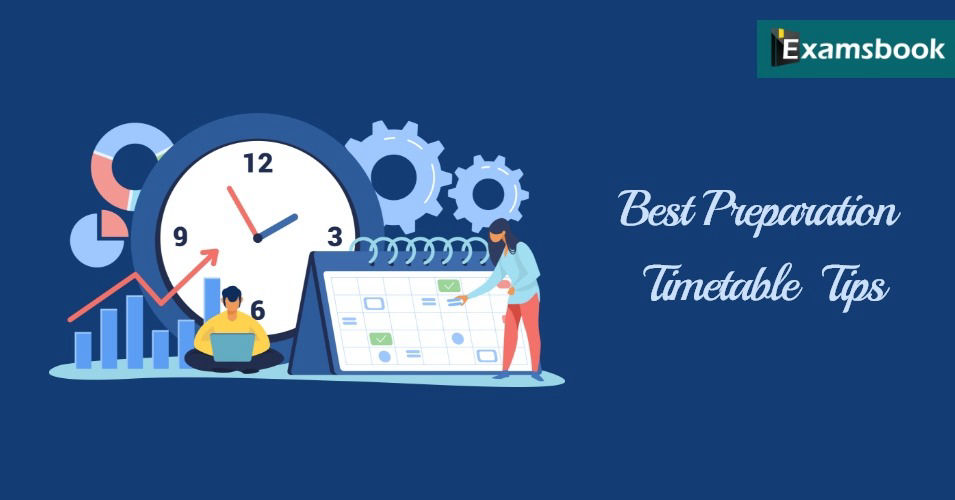 Are you assigning time to your exam preparation properly? Are you covering all topics? Do you think there is a lot of time left for the examination? In my view, it can get overwhelming at any time.
A competitive exam syllabus can considerably demand changes in the timetable with hard work; it's normal to feel stressed at such a time.
However, a little effort towards time management can save you from the concern of exam preparation and ensure the route to success in a short time.
Once you follow a practical timetable, you will see that you study more topics by specifying a specific time for each subject.
If you are preparing for a competitive exam, here you will know the importance of a timetable; how to make a study timetable for exams? And how to motivate yourself to study hard?
Let's start -
What is Study Plan & Why does need it?
A well-maintained timetable establishes time control and routine consistency, which can relax students. It gives you a remark of everything prepared for that day - which means that you are already ready for the tasks you want to complete.
A plan as a candidate is a vital tool for fulfilling their goal as it helps prioritize essential things.
Most students don't have an organized study plan, so they sometimes fail the exam.
The timetable is not a study material provided by a professional; instead, it is a self-plan you have prepared.
With the help of a study plan, you will gradually start your daily tasks, increasing your confidence. You will feel calm, inspired, and less worried every day.
Let's examine some essential points which will enable you to understand the Importance of a Timetable:
Saves waste of time and energy
Builds a daily routine 
Boosts your preparation talents 
Reforms time management skills
Helps you remain focused on your dreams
Stop procrastination
Removes stress and anxiety
How to Make a Study Timetable and Stick to it?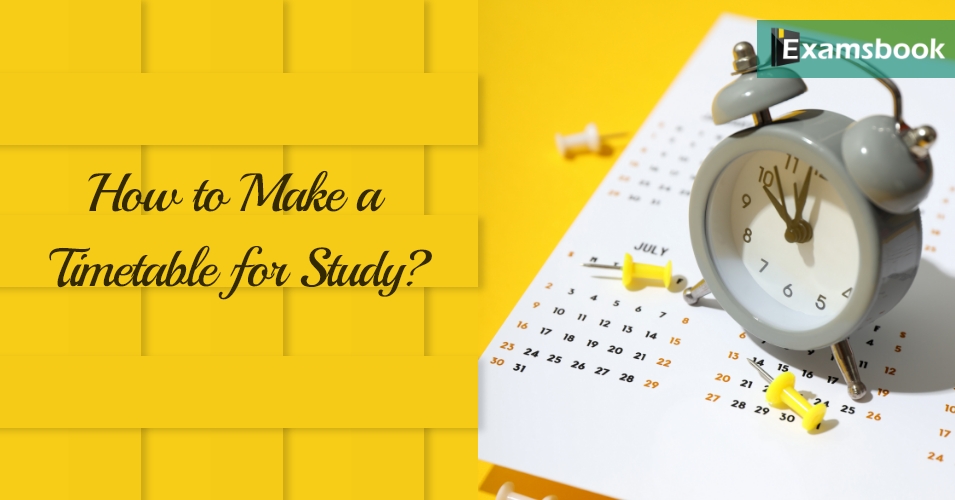 Want to create a Study Plan Timetable for Yourself? We've taken care of your need! Look at the Best Preparation Timetable Making Tips below.
Recall Your Daily Tasks -
First, find a peaceful place, sit down, step back, think and write down all the daily chores with a calendar like walking, running, eating, sleeping, reading, and talking, everything you want to do each day.
However, it may be boring, but the written material will protect you from forgetting things.
Save Your Study Material -
While preparing a timetable for study, keep the examination-related materials like syllabus, exam pattern, subject-wise books, etc. in front of you and list each.
There is no limit for preparation, but at least you must make a 6 hours study time table.
It depends on you when you find yourself more active during the day.
Take time to assess what you like best, and prepare a timetable accordingly. If you want to study early in the morning, you can spend most of your evening on your choice or personal work.
Create a List of All the Subjects -
According to the syllabus, mention all subjects in your study plan within a specified time. We know you have less time with a large number of topics. In that case, what topic do you consider to be important from the point of view of the exam? Try to prepare first. 
The human brain requires revision; therefore, create such a study structure so you can also get time for revision.
Choose the best source for competitive exam preparation where you can quickly get subject-wise/topic-wise MCQ questions & answer with solutions.
Set Separate Times to Rest -
Students forget to eat and sleep well almost due to exam stress, a basic body need.
A healthy body generates a healthy mind, so add your rest and mealtime to your schedule smoothly.
Pro tip:
Always keep your intentions strong behind creating a timetable.
Review your timetable on Sunday at the end of every week to know how close you are to your goal.
Add other things from time to time that thrill and excite you.
Motivation to Study for Exams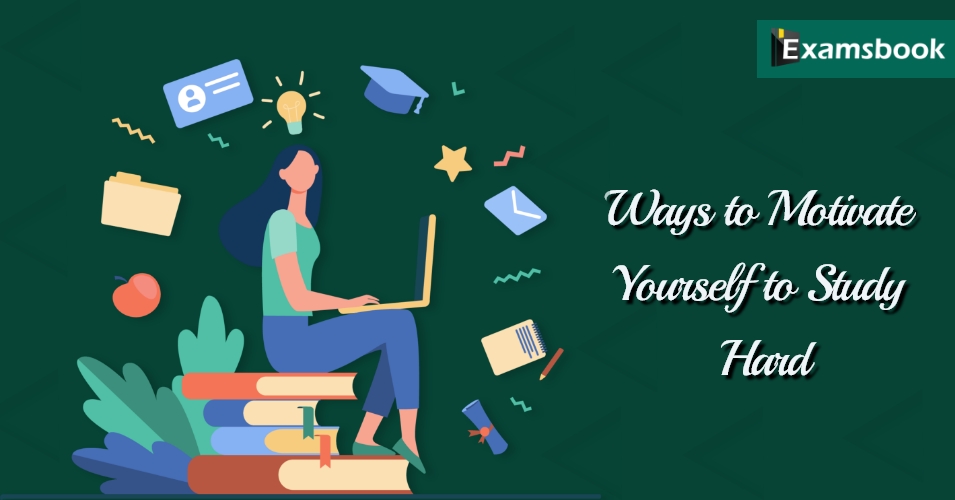 Here are soft tips on how to motivate yourself for studies, and how to motivate yourself to study when you are tired.
Find a Study Spot & Just Get Started -
It is better to sit in noise while studying; look for a cozy corner. Keep your phone away and remove all the things that catch your attention.
No excuses, just sit and start studying. Without your determination, a timetable is useless. If you feel that this tip is really beneficial for you, start learning now.
Don't Wander from the Goal -
Just remember why! Think about why you need to study and at which level you want to see yourself. Do you have the ability to crack SSC, UPSC, RSMSSB, Bank, and Railway Exam? How soon do you want to complete your course, even if it is difficult? Do you want to make your family proud? Do you desire to prove to yourself that you can do it?
Whatever it is, every time you do not feel like studying, remember your goal back.
Break It Down -
If you feel dislike and laziness due to ongoing study, then the Pomodoro technique can be a better time management strategy. It's based on working at an interval of 25 minutes.
Today, this technique is appreciated by students worldwide as one of the most effective ways to relieve dysfunction and improve concentration.
Set the timer for 25 minutes. Make sure that you focus on one topic at a time.
Take a five-minute break after 25 minutes.
Repeat it four times.
Finally, take a long break.
Follow Multitasking Strategy -
This trick often works because combining the study with walking, exercise, and other activities erases dull fatigue and fog from the brain, restores focus, and improves mood.
A report has shown that exercise also stimulates the production of hormones that increase our ability to learn and remember.
Reward Yourself -
A little self-appreciation can perform a great miracle. Therefore, every time you complete a task, do not forget to reward yourself.
As an award, you can reward yourself with positive ideas by a motivation note daily.
Bottom Lines:
A goal without a plan is just an imagination, and we don't have any magic stick to make all our desires come true, so the plan is crucial in preparation and every zone of life.
Whether you can see all the exam toppers and successful persons doing great in their life, one common thing is that nothing is possible without hard work.
Don't forget that Frank Ocean said - "Work hard in silence. Let your success be your noise."
Best of luck to all the students for their preparation, and I hope this blog gives you a path to success that helps you connect with your goal.
Stay Tuned with Us!