SSA Assam Recruitment 2020 - Apply for 3753 Lower & Upper Primary Teacher Posts!
5f71b2f9a921aa16e67abd72
5cfe353170433d6f12b5410b
NEW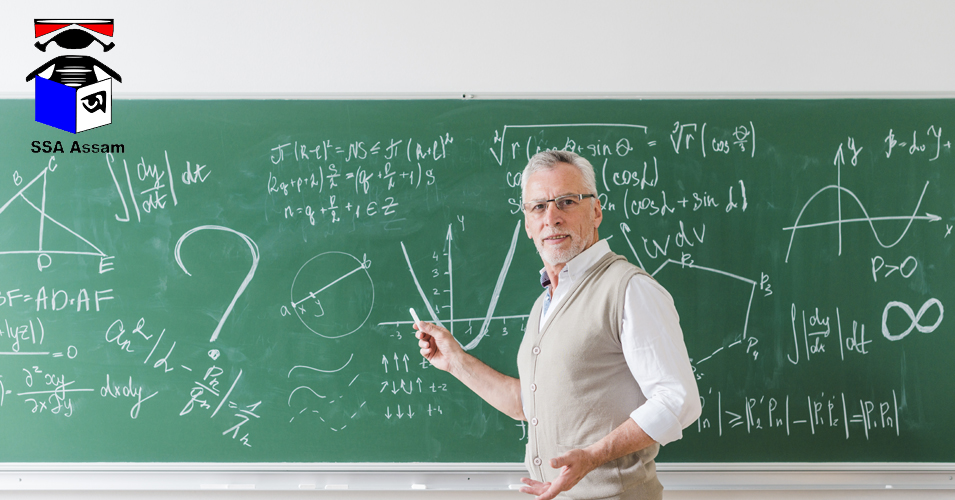 Dear Candidates,
To improve the quality of Elementary Education, the State of Assam has released a notification announcing for the recruitment of candidates on 3753 posts of teachers in the Primary Schools of Assam. Online Applications are hereby invited in prescribed format from the candidates, qualified in Assam TET, for filling up of following posts of Assistant Teachers at Lower Primary and Upper Primary School under the Sarva Shiksha Abhiyan (SSA) Mission. 
The category wise number of vacancies may increase or vary due to resultant vacancies to be aroused from the ongoing regular teacher engagement process.
The eligible candidates shall apply online on the website https://ssa.assam.gov.in. No offline application will be received.
| | |
| --- | --- |
| Event | Details  |
| Recruiting Organization | Sarva Shiksha Abhiyaan Assam |
| No. of Vacancies | 3753 |
| Post Name | Lower & Upper Primary Teacher |
| Online Application Process Starts  | 27th September 2020 |
| Last Date to Apply Online | 11th October 2020 |
Vacancy Details & Eligibility Criteria
The post-wise vacancy distribution and required eligibility conditions are given as under -
| | | |
| --- | --- | --- |
| Assistant Teacher Category   | Vacancies  | Qualification |
| Lower Primary  | 2966 | Higher Secondary, Degree with LP- TET & Diploma (Elementary Education)/ B.El.Ed/ Diploma (Elementary Education (Special Education))/ B.Ed. |
| Upper Primary (Social Science)  | 548 | Degree with Assam UP- TET & Diploma (Elementary Education)/ B.Ed/ B.Ed (Special Education) |
| Upper Primary (Maths & Science)  | 239 | B.Sc/ M.Sc with Assam UP-TET & Diploma (Elementary Education)/ B.Ed/ B.Ed (Special Education) |
Age Limit -
Minimum Age: 18 Years 
Maximum Age: 40 years for General, 43 years for OBC/MOBC, 45 years for SC/ST(P)/ST(H) and 50 years for Persons with Disability (PwD).
Selection Process:
The selection of the candidates will strictly be based upon Merit Basis. A Separate Merit list will be published for each district. Marks will be allocated as follows:
Particulars

Maximum Marks

Lower Primary

Upper Primary

HSSLC or it's equivalent

100

100

Graduation

--

100

Assam TET for LPS

100

100

NCTE Notified Professional Qualification (2 Year D.El.Ed. or B.Ed. etc)

100

100

NCC: 10 marks for NCC 'C' Certificate or 5 marks for NCC 'B' Certificate

10

10

Sports (participation in recognized sports at National Level representing Assam) 

10

10

Achievement in Fine Arts and Cultural activities (representing the State officially at National Level)

10

10

Maximum Marks

330

430
How to Apply?
Candidates are requested to confirm their eligibility before submitting online application. Candidates should be very cautious while submitting the on-line application form as once the online application is submitted against a particular Roll number of Assam TET, he/ she will not be allowed to submit the online application form for the second time. 
The online application forms can be submitted through the website https://ssa.assam.gov.in.
After submitting the online application form, the candidate will get a Unique Number against the submitted application. 
The candidate should keep the record of the Unique Number for all future reference. 
Incomplete/ defective/ invalid application will be summarily rejected. 
Online Application received without uploading of required documents will also be summarily rejected.
Important Links -
| | |
| --- | --- |
| Apply Online | |
| Notification | |
| Official Website | |
Summary:
If you are a resident of Assam and pursuing a career in teaching line, then this is a not-to-miss opportunity for you. All the important details and eligibility criteria regarding the recruitment process have been mentioned in this blog.
In case you face any difficulty and have more queries about the SSA Assam Recruitment 2020, then don't hesitate to ask in the comment box.
All the Best!!