Rajasthan Patwari Exam 2019-20 | Exam Dates Released!!
5fd9be8fbc259a5735cb06cd
5e5e0683e5ab73709fa28c7b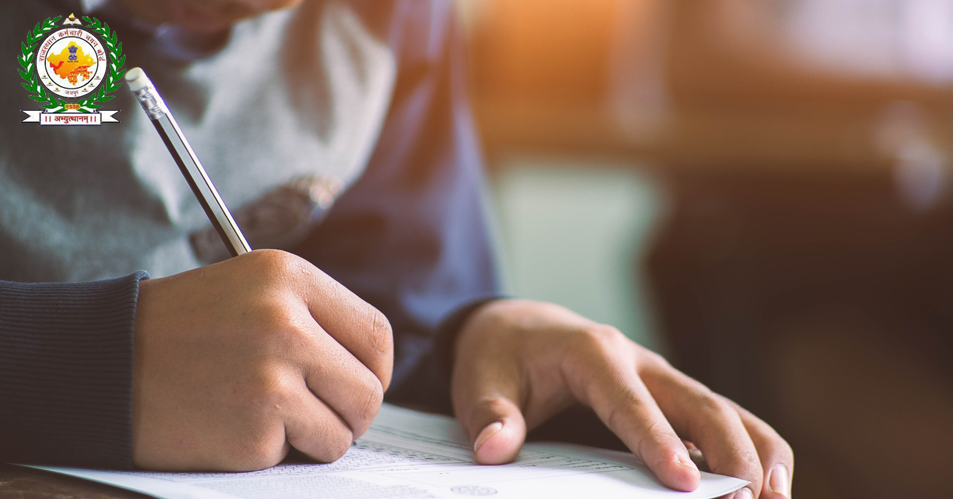 Dear Candidates,
Rajasthan Subordinate and Ministerial Services Selection Board (RSMSSB) has issued another new notification for Patwari Recruitment Exam 2019, under which new dates have been announced for online written examination.
Earlier, 4421 vacancies were being recruited through Patwari Recruitment Exam, but now the number of vacancies has been increased to 5,378. All the candidates who wanted to appear in this recruitment exam can now apply online once again.
Candidates are also informed that the application process for the increased vacancies will be from 30th July to 5th August. Also the candidates who had applied earlier can now modify their application form by paying the additional fee.
Let's rewind the recruitment details here -
| | |
| --- | --- |
| Event | Detail |
| Exam Name | RSMSSB Patwari Recruitment Exam 2019 |
| Total Vacancies | 5,378 |
| Date of submission of examination fee online and filling application form | 15 to 29 July 2021 |
| Date of Modification in Online Application | 30 July to 5 August 2021 |
Selection Process:
Until previous year, the selection process of the Patwar Bharti Exam consisted of two phases which, in this year, merges into just one phase- Single Examination. 
The Paper will consist of Objective Multiple-Choice Type Questions.
The marks obtained in the examination will be counted to determine the final merit.
There will be negative marking. 1/3rd marks will be deducted for each wrong answer
Latest Updates for Exam -
Rajasthan Patwari Recruitment Exam 2019

Exam date

23 and 24 July 2021 (Check link below for details)
Note – The detailed schedule of Patwari exam will be released on time.
Exam Schedule released on 14.12.2020 -
The examination will be conducted for 3 days, in 2 rounds each day. Here are the details about the exam schedule -
| | | |
| --- | --- | --- |
| First English Alphabet of Candidates' Names | Exam Date  | Exam Time |
| A to C | 10th January 2021 (1st Round) | 8:30 AM to 11:30 AM (Morning Shift) |
| D to J | 10th January 2021 (2nd Round) | 2:30 PM to 5:30 PM (Evening Shift) |
| K to M | 17th January 2021 (3rd Round) | 8:30 AM to 11:30 AM (Morning Shift) |
| N to Q | 17th January 2021 (4th Round) | 2:30 PM to 5:30 PM (Evening Shift) |
| S to U | 24th January 2021 (5th Round) | 8:30 AM to 11:30 AM (Morning Shift) |
| V to Z | 24th January 2021 (6th Round) | 2:30 PM to 5:30 PM (Evening Shift) |
Important Notes -
A very important point here to be noted is that if a candidate had used any prefix like 'Miss', 'Kumari', 'Mr', 'Shri', 'Dr', 'Mrs', 'Smt', etc. then it will be considered as your first name and the first character of that prefix will be taken to determine your exam date.

The provisional e-admit cards will be available on the online portal,

www.rsmssb.rajasthan.gov.in,

a few days before the exam date.
Important Links -
Summary:
Hope you are prepared for the upcoming exam, if not you need to hurry. This is the time you focus more upon Mock Test Papers. Also, revise the whole syllabus one more time. 
For more queries about Rajasthan Patwari Exam 2019, ask us in the comment box.
All the Best!!