RSMSSB Patwari Exam Pattern & Syllabus!!
5f6b331ff9079a64e3b1ffce
5cfe353170433d6f12b5410b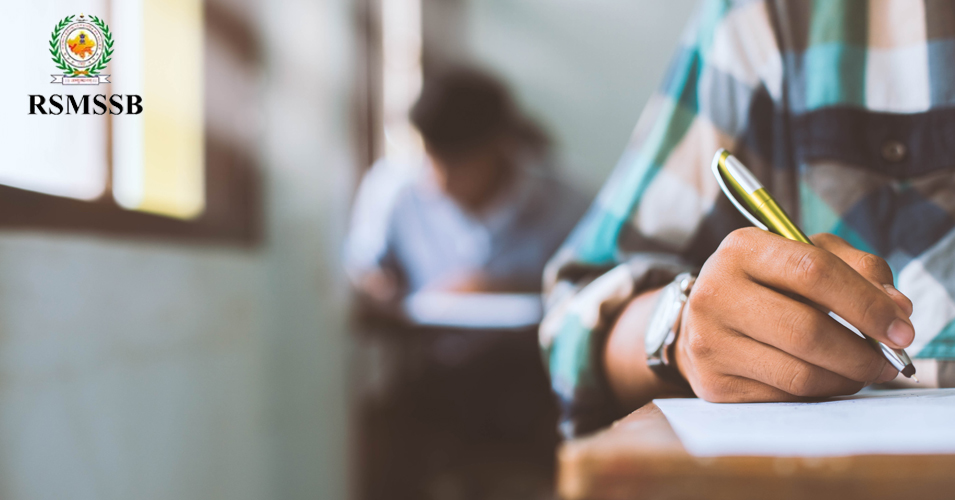 Dear Candidates,
The Rajasthan Subordinate Ministerial Service Selection Board (RSMSSB) conducts the Patwari exam every year. This year, the board had released the notification for 4207 vacancies. In this blog, we will discuss the detailed exam pattern and syllabus of the Rajasthan Patwari Exam -
RSMSSB Patwari Exam Pattern
Previously, the RSMSSB Patwari Exam was conducted in two stages, i.e. Preliminary & Mains examination. But the board changed the exam pattern and from now on, a Single Exam will be the basis of selection, until further notice.
The Rajasthan Subordinate Ministerial Service Selection Board (RSMSSB) has updated the exam pattern and syllabus of the Patwari Exam. We have provided the updated exam pattern below so that you can get an idea of the type of questions asked in the question paper and their marks weightage.
The Paper will consist of Objective Multiple-Choice Type Questions.
The marks obtained in the examination will be counted to determine the final merit.
There will be negative marking. 1/3rd marks will be deducted for each wrong answer.
Subject

 Approx Weightage

No. of Questions

Total Marks

Time Duration

Reasoning and Mental ability, Numerical efficiency

30

45
90

3 Hours 

General Knowledge, Current affairs, General Science, History, Politics and Geography of India

25

38
76

Culture, Geography, History and Rajasthan politics

20

30
60

General English & Hindi

15

22
44

Computer Knowledge

10

15
30

Total

100

150
300
R

SMSSB Patwari Exam Syllabus
There have been some changes in the exam pattern of the Rajasthan Patwari Bharti Exam as well as in the syllabus. The detailed syllabus of all the subjects has been provided in the table below-
Subjects

Topics

General Science (History, Polity, Geography of India, General Knowledge, and Current Affairs)

Ancient and Medieval Indian History 
Key Features and Important Historical Events (Mid-18th Century to Present)
Constitutional Development
Indian Constitution
Political System 
System of Governance
Human Body
Basics of Science
Daily Science
Health Care
Diet and Nutrition
Current National Events
Indian Environment
Geographical and Ecological Changes 

History, Culture, Polity, Geography of Rajasthan

Important Historical Events of The Rajasthan History
Administrative System of Rajasthan
Rajpal, State Legislative Assembly
High Court
Rajasthan Public Service Commission
District Administration
State Human Rights Commission
State Election Commission
Lokayukta
State Information Commission
Public Policy
Socio-Cultural Issues
Freedom Movement
Awareness and Political Integration.
Folk Arts, Paintings 
Handicrafts and Architecture
Fairs, Festivals, Folk Music and Folk Dances.
Rajasthani Culture and Heritage, Literature.
Religious Movements of Rajasthan, Saints and Demigods.
Important Partn Venue.
Prominent Personality of Rajasthan.

General Hindi

Treaty of given words and separation of words.
Prefixes and suffixes – Their combination of word structure and separation of prefixes and suffixes from words, their identification.
Creating all (social) post, Delegation of all (social) post.
Meaning of the word pair is distinction.
Synonyms and Antonyms.
Word purification – purifying given impure words.
Sentence purification – The purification of other grammatical impurities related to the sentence except for spelling related impurities.
An appropriate word for the phrase.
Terminology – Hindi words equivalent to English words associated with administration.
Idioms and Locotia.

General English

Comprehension of Unseen Passages
Correction of Common errors; correct usage.
Synonyms/ Antonyms
Phrases and Idioms

Mental Ability, Reasoning, Basic Numerical Efficiency

Making Series/analogy.
Figure Matrix questions, Classification.
Alphabet Test
Passage and Conclusion.
Blood Relations.
Coding-Decoding
Direction sense test
Sitting Arrangement.
Input Output.
Number Ranking and Time Square
Making Judgments.
Logical Arrangement of Words
Inserting the Missing Character/ number.
Mathematical Operations, average, ratio.
Area and Volume.
Percentage
Simple and Compound Interest.
Unitary Method.
Profit & Loss

Basic Computer

Characteristics of Computers,
Computer Organization including RAM, ROM, File System Input Devices Computer Software, relationship between Hardware and Software,
Operating System,
MS-Office (exposure of Word, Excel/spread sheet, Power Point)
Important Links
:
Conclusion
We hope that you got all the information needed about the Rajasthan Patwari Exam Pattern & Syllabus. To get regular updates about the latest vacancies and exams, subscribe to our Examsbook portal. 
All the Best!!