Tips About How to Prepare for A Job Interview
5ecd2e717bb74b48ff94d825
5cfe353170433d6f12b5410b
NEW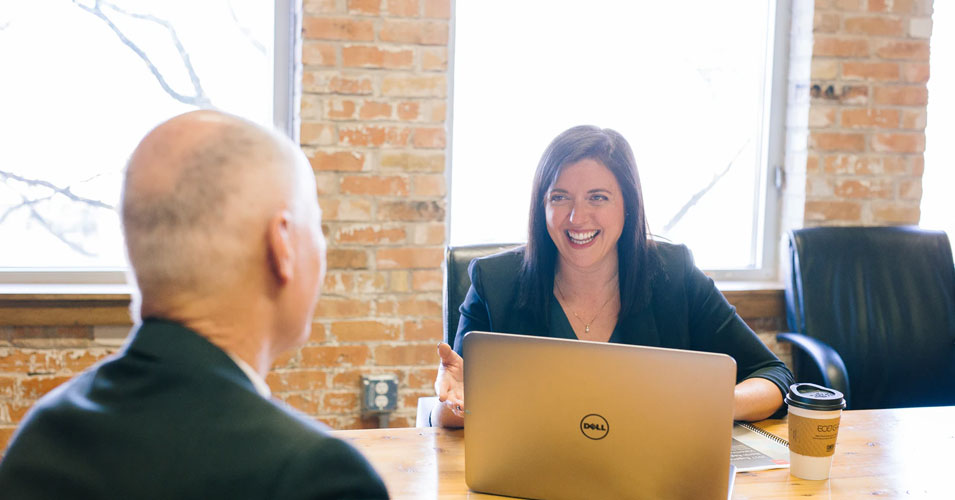 Dear Candidates, 
Almost every company, whether it's private or government, conducts an "interview" round for the candidates. Some companies take a written test before the interview and some take a direct interview without any written test. Actually, an interview is the selection round where the candidate comes face-to-face with the Company Hr or other professionals and have a conversation through which, the interviewer examines the ability of a candidate and determines whether the candidate is suitable for the job.
The first job interview is quite a terrifying monstrous thing for every candidate, I think. Facing a group of company professionals for the first time can make anybody nervous. But, there are a certain number of requirements you must meet in order to clear a job interview.
Chances to succeed in a job interview depends upon various factors such as your personality, communication skills, the art of representing yourself, presence of mind, academic background, achievements, etc.
Let's check out these useful tips to help you qualify your interview -
Before Interview -
Here are some tips that you must consider before appearing to the interview -
Carefully Understand the Job Requirements
First of all, understand your designation, roles, and responsibilities carefully. You must clear your head for all kinds of questions that might be asked during the interview such as - Why do you redeem yourself fit for this position? Why should we hire you? 
Align yourself with the job requirements so that the interviewer can see that you're qualified for this job. You will be able to answer these questions only if you understand the demands the position requires and your ability to adapt to the role. 
Learn About the Company
Do your homework before appearing for the interview. Learn and gather information about the company as much as you can. It is best to stay prepared for every possible query. You'll definitely be asked why do you want to join this particular company?
The best way to learn about the company is to go through its website thoroughly, check out the 'about us' part, and everything else that might help you.
You must be able to answer that question comprehensively. One-line answers are not adequate, try to provide the reasoning behind each reply and for that to happen, you need to learn about your requirements, ambitions, ability, and perspective behind joining the company.
Prepare Yourself
Ask yourself the questions that you haven't asked yourself before. Face them and accept them. Simple questions with difficult answers. Irony, isn't it? When was the last time when you asked yourself that What are your strength and weaknesses? How do you see yourself in the next 5 years? What do you think about yourself? These questions are simple enough and difficult at the same time. 
Ask every possible question to yourself that might be asked by the interviewer and you'll do just fine in the interview. 
Research About Interviewer
It would be good to know about who is going to take the interview. Research about them on LinkedIn or other social platforms, understand their personality, and talk to them who have been interviewed by him/her before. 
It is said that 'Facing a known danger is better than an unknown one'. The same can be said for the interviewer.
Dress Code & Resume
What you wear as an outfit is a very important part of an interview that must not be taken lightly. Take proper care of your outfit for the interview. Keep it very formal, cleaned, and pressed and match it with formal shoes. 
Another important part is the curriculum vitae (CV) - You need to present a resume that reflects your academics, achievements, hobbies, skills, experience, etc. One very vital factor to remember here is- Not to fill up the resume with lies. Keep it simple, no need for multiple colors or designs.
Whatever you include, it must be completely true. You will be asked questions from or regarding your resume, you must be able to elaborate everything in a fair manner.
During Interview -
Preparation before the interview is very important but there are several other factors you should focus upon during the interview, as given under-
Maintain Your Confidence
You need to maintain your nerves before entering the interview room. Of course, you would feel nervous but you need to calm down. Think about the worse consequences if you don't clear the interview - At most, you won't get this job. But there are several other jobs out there, more opportunity, more chances, and more interviews.
No need to intimidate yourself for the failure. Clear your head and enter the room. You can check Tips to Improve English.
Non-verbal Communication
Gestures tell a lot about people where words fail to do so. It demonstrates your confidence and personality. A firm handshake with the interviewer, eye-contact, maintain posture, sitting straight, a sweet smile  - all these gestures can make a good impression.
Remember, don't be too friendly! They are professionals and you need to show your professional part only.
Ask Right Questions
Don't talk unnecessarily. Answer the questions but don't interrupt the interviewer. Listen to your interviewer and pay your full attention to them. Let them know that you're enjoying the conversation. 
Wait for your time to ask questions and when that time comes, use it wisely. 
You must prepare a list of questions to ask the interviewer. It makes a good impression to ask questions such as - 
What will the biggest challenges of the job?
What are the growth opportunities in the company?
You must ask these kinds of questions to let them know that you are eager to join their company and want to learn about their methods and culture.
Don't Get Intimidated
The interviewers will try to twist things to confuse you. You must stick to your answers and opinions, if they find you changing them, it can put you on the negative side. 
"I remember an incident when 4 to 5 members were taking my interview, some were assigned for HR round, some for Technical Round and together they were questioning me. At first, I was doing good but then they started confusing me and I got very conscious and started trembling. Well, I guess you can imagine the result."
Here is the lesson - Don't let them caught you off-guard, you need to stay firm and don't flinch. Check the Important Tips for SSC CGL here.
After Interview -
Before leaving the interview room, shake hands with the interviews again and thank them for their valuable time.
Summary
For a fresher candidate, the first interview is the most difficult one. After that, you become aware of the question asked in the interview and the pressure. Have faith and continue your journey with courage.
Hope you liked the blog, please share it with your friends and help them clear their interview. You can also know about Puzzles asked in Most of the Interview Questions.
Many Thanks for Reading!!