Banking Current Affairs #2015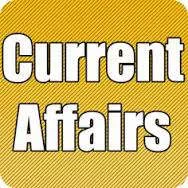 Indian Bank launches IndPay mobile app service

State-owned financial services lender Indian Bank has launched IndPay mobile app service to enables its customers to operate bank accounts anytime from anywhere.
It was formally unveiled by the Indian Bank MD and CEO M K Jain
Key features of IndPay app:
1. Aims at helping bank's customers to access their bank accounts from any corner of the country.
2. It can be operated through smartphones compatible with Android, iOS and Windows mobile operating systems.
3. It will help customers to do transactions like enquiries, transferring funds to any account and getting mini statements.
Bandhan, first micro finance company to start operation as a commercial bank

Bandhan Bank has become the first micro-finance company in India to start operation as full-fledged scheduled commercial bank.
The bank was inaugurated by Union Finance Minister Arun Jaitley in Kolkata, ushering in a new era in country's banking sector to reach out to the unbanked population.
R Gandhi committee of RBI recommends conversion of UCBs into regular banks

A Reserve Bank of India (RBI) committee has recommended conversion of Urban Cooperative Banks (UCBs) with business size of 20,000 crore rupees or more into regular banks.
This recommendation was given by the High Powered Committee on UCBs headed by RBI Deputy Governor R Gandhi in its report.
Recommendations
1. Conversion of UCBs will not be compulsory for large UCBs and they can continue the way they operate currently in terms of asset size and balance sheet.
2. Large UCBs can convert themselves into commercial banks in order to minimise the systemic risk.
3. For conversion, smaller UCBs with business size of less than 20,000 crore rupees who are willing to convert to 4. Small Finance Banks can apply to the RBI.
5. Licenses for conversion to operate as UCBs will be issued to well-managed and financially sound cooperative credit societies having a minimum track record of 5-years.
6. With the conversion, UCBs will be allowed to grow and proliferate further to meet the objective of financial inclusion.
Reserve Bank of India granted 'in-principle' approval to 11 applicants to start a payments bank
Reserve Bank of India granted 'in-principle' approval to 11 applicants to start payments banks. The Committee of the Central Board (CCB) of RBI has selected 11 entities among the 41 applicant who has the reach and the technological and financial strength to provide service to the customers and promote government's initiative of financial inclusion across the country.
The selected applicants are:
Reliance Industries
Airtel M Commerce Services
Tech Mahindra
Vodafone m-pesa
Aditya Birla Nuvo
Department of Posts
Cholamandalam Distribution Services
Fino PayTech
PayTm
National Securities Depository Ltd (NSDL)
Sun Pharma.
To stay updated download Examsbook andorid app now.