Current Affairs and Gk -July 2013 part-2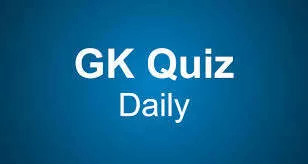 Current Affairs and Gk -July 2013
Important current affairs and Gk questions of July month for IAS, RAS, SSC CGL, UPSC, BANK PO, UPSC,RPSC, Bank exams and all other exams.If you like the post kindly give rating.
[important]This questions are useful for any competitive exam like IAS, bank PO, SSC CGL, RAS, CDS, UPSC exams and all state related exams.[/important]
1. Recently (July 2013) , MERS (Middle East Respiratory Syndrome), a new respiratory Virus related to SARS has killed many people in which country?
[A]Saudi Arabia
[B]Qatar
[C]Oman
[D]Yemen
2. Who among the following has been chosen for "Lokamanya Tilak Award-2013"?
[A]E Sreedharan
[B]Anna Hazare
[C]Medha Patkar
[D]Sheila Dixit
3. Which of the following state government has decided to launch a new scheme, "Mythri" to provide monthly pension of 500 for transgender?
[A]Tamil Nadu
[B]Kerala
[C]Karnataka
[D]Punjab
4. "World Hepatitis Day" is observed on_____?
[A]July 26
[B]July 27
[C]July 28
[D]July 29
5. Which one of the following firms has bagged an order valued Rs 8,250 crore to develop a Metro Project in Saudi Arabia?
[A]Hindustan Constructions
[B]Larsen and Toubro
[C]Mangalam Cement Ltd
[D]Omaxe Ltd
6. Who among the following has become the first cricketer to hit 400 sixes in an International Career?
[A]Chris Gayle
[B]Shahid Afridi
[C]Virendra Shehwag
[D]Kevin Peterson
7. Under which of the following names, Indian Air Force and Air Force of France have decided to conduct military exercise during first half of 2014?
[A]Shakti
[B]Varuna
[C]Garuda
[D]Astra
8. Which one of the followings is not a member country of "Southern African Customs Union (SACU)"?
[A]Botswana
[B]Lesotho
[C]South Africa
[D]Brazil
If you like share the post and kindly comment and share Below.
To stay updated download Examsbook andorid app now.