Current Affairs Questions 2021 - 24 July to 30 July
6103cf0ed188ff30cc07a187
595217d8febf4b764b059d3a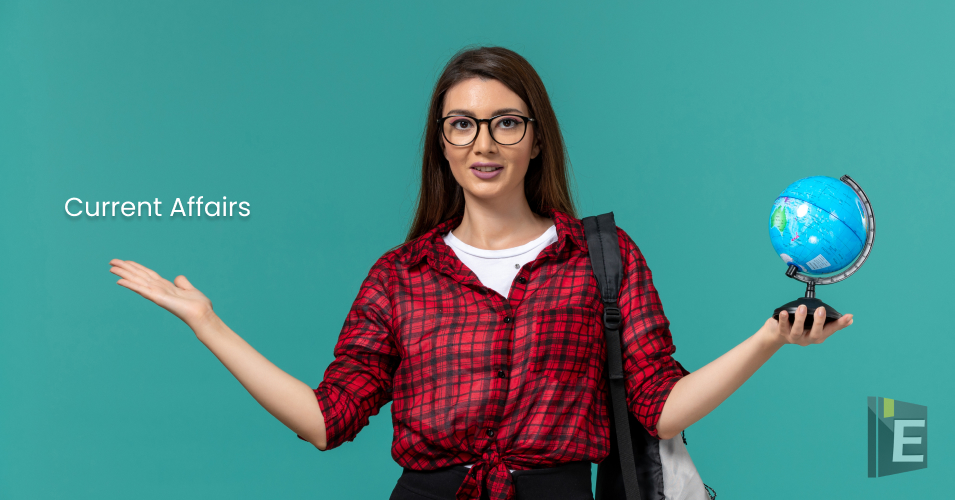 Every year current affairs questions are included in the syllabus of government exams. Latest current affairs questions are related to current events and matters of national and international importance. 
Here, today through this blog we have come up with Current Affairs Question-Answer 2021 (July 24 to 30) which can be asked in your upcoming exams like SSC CGL, SSC GD, IBPS. Also, to prepare well for the exam, the candidate should practice important GK questions every day by making notes to improve their level.
Practice with current affairs to click on GK Current Affairs.
Students can easily get free General Knowledge Mock Test and Current Affairs Mock Test on this platform for online exam practice  to obtain good marks in the competitive exams.
Current Affairs Questions 2021          
Q :  

Recently, at what age has India's oldest student 'Bhagirathi Amma' passed away?
(A) 105 years
(B) 107 years
(C) 109 years
(D) 111 years

Correct Answer : B


Q :  

Recently, who has received the AIFF Men's Footballer of the Year 2020-21 award?
(A) Sunil Chhetri
(B) Subrata Pal
(C) Sandesh Jhingan
(D) Udanta Singh

Correct Answer : C


Q :  

When is "World Brain Day" celebrated every year?
(A) 19th July
(B) 21st July
(C) 22nd July
(D) 23rd July

Correct Answer : C


Q :  

Recently, who has become the new Prime Minister of Haiti?
(A) Ariel Henry
(B) David Pierre
(C) Tom Agg
(D) Eno Donald

Correct Answer : A


Q :  

Who has recently become the new President of Peru?
(A) Alan Garcia
(B) Mercedes Terro
(C) Pedro Castillo
(D) Arberto Jocinda

Correct Answer : C


Q :  

Recently, the Central Government has decided to set up India's first "Indian Heritage Institute" in which city?
(A) Jhajjar
(B) Noida
(C) Shimla
(D) Agra

Correct Answer : B


Q :  

Recently, which state has become the first state in India to issue educational documents using Blockchain technology?
(A) Rajasthan
(B) Punjab
(C) Manipur
(D) Maharashtra

Correct Answer : D


Showing page 1 of 12
en
https://www.examsbook.com/current-affairs-questions-2021-24-july-to-30-july
12
1
current-affairs-questions-2021-24-july-to-30-july