Current Affairs Questions 2021 - March 11
604b6971fed4d5511866fc29
595217d8febf4b764b059d3a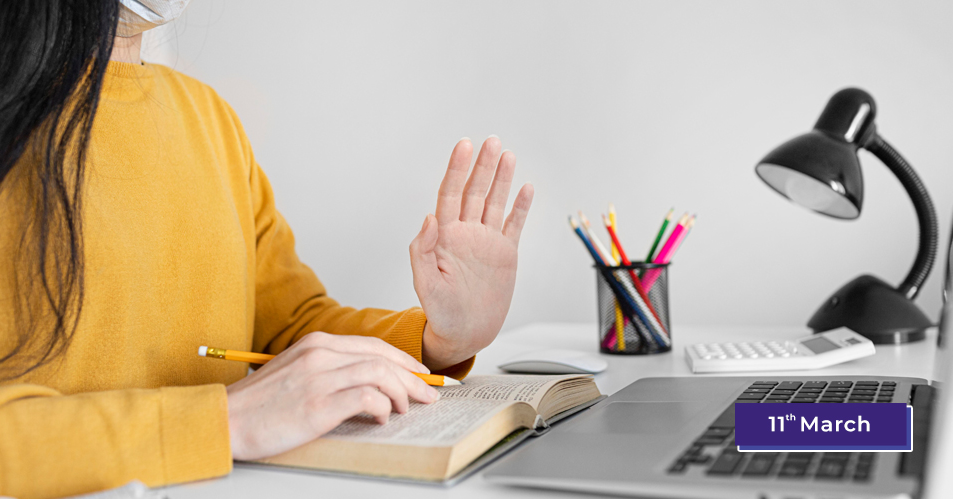 GK is an important subject for almost all government exams. Under General Knowledge, questions related to science, politics, sports, history, classical music, art, literature, geography, cookery, medicine, sports, discovery and exploration, biology, film, fashion, finance and popular music etc. In current affairs Let's go. Also, students have to work hard to remember the questions related to them.
I have prepared the Important Current Affairs Questions 2021 (March 11th) to increase your General Knowledge level as well as increase your confidence level for competitive exams. 
To get previous day questions about current affairs to click on GK Current Affairs. 
Students can easily get free general knowledge questions on this platform for online exam practice  to obtain good marks in the competitive exams. Current Affairs Mock Test and Monthly Current Affair.
Current Affairs Questions 2021
Q :  

The Election Commission of which state has announced the amendment in the photo voter list to remove the word Harijan?
(A) Rajasthan State Election Commission
(B) Punjab State Election Commission
(C) Assam State Election Commission
(D) Maharashtra State Election Commission

Correct Answer : B


Q :  

Which American citizen of Indian origin has been appointed Vice President (VP) and Chief Operating Officer (COO) of the Federal Reserve Bank of New York.
(A) Rajesh Bhatia
(B) Pankaj Verma
(C) Sahil Khatri
(D) Naureen Hassan

Correct Answer : D


Q :  

Prime Minister Narendra Modi will address which conference in Ahmedabad today?
(A) Air force conference
(B) Military Commander's Conference
(C) Farmers conference
(D) Education conference

Correct Answer : B


Q :  

The Union Cabinet has approved the Memorandum of Understanding between India and which country for cooperation in the agricultural sector?
(A) New zealand
(B) Fiji
(C) Russia
(D) Nepal

Correct Answer : B


Q :  

Recently Union Minister of Health and Family Welfare inaugurated the second edition of 'Global Bio-India-2021' in which city through virtual medium?
(A) Patna
(B) New Delhi
(C) Lucknow
(D) Jaipur

Correct Answer : B


Q :  

Recently which state government has appealed to the Supreme Court to allow it to excavate in the Aravalli Hills to reinvigorate its economy that has been weakened by the Kovid-19 epidemic?
(A) Punjab
(B) Bihar
(C) Haryana
(D) Jharkhand

Correct Answer : C


Q :  

Sri Lanka has given the contract to develop the western container terminal of Colombo port to which country?
(A) Nepal
(B) Russia
(C) Nepal
(D) India

Correct Answer : D


Showing page 1 of 3
en
https://www.examsbook.com/current-affairs-questions-2021-march-11
3
1
current-affairs-questions-2021-march-11