Daily GK Current Affairs Questions May 30
5cef73a5c97a225730e3ae56
595217d8febf4b764b059d3a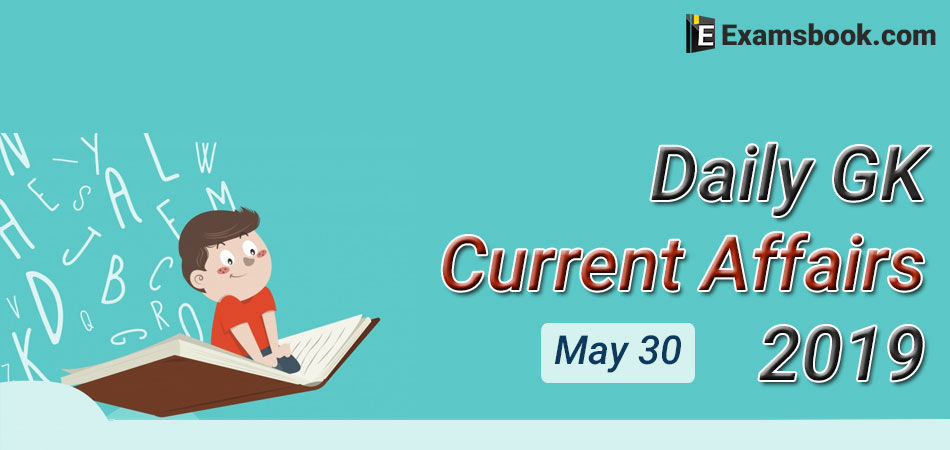 Current Affairs Questions
Q.15 Where did Archery World Cup Stage 3 2019 hold?
(A) Rabat, Morocco
(B) Antalya, Turkey
(C) Lima, Peru
(D) Tokyo, Japan

Ans .  B

Q.16 Which international organization has unveiled a new strategy to tackle global snakebite "Emergency"?
(A) WHO
(B) UNESCO
(C) FAO
(D) ILO

Ans .  A

Q.17 Indian Space Research Organisation (ISRO) has inaugurated its new commercial arm 'NewSpace India Limited' (NSIL) at __________.
(A) Mumbai, Maharashtra
(B) Kolkata, West Bengal
(C) Guwahati, Assam
(D) Bengaluru, Karnataka

Ans .  D

Q.18 International Missing Children's Day 2019 was observed on ___________.
(A) 25th May
(B) 24th May
(C) 23rd May
(D) 22nd May

Ans .  A

Q.19 On which date, World Thyroid Day is celebrated?
(A) May 27
(B) May 26
(C) May 25
(D) May 22

Ans .  C

Q.20 The commandant of the Indian Army Lieutenant General Shailesh Tinaikar was appointed as the new force commander of the United Nations Mission to which country?
(A) Syria
(B) South Sudan
(C) Nigeria
(D) Ethiopia

Ans .  B

If you have any problem or doubt regarding Daily GK Current Affairs Questions for Competitive Exams, you can ask me in the comment section.
Like and Share with your friends.
Showing page 3 of 3
en
https://www.examsbook.com/daily-gk-current-affairs-questions-may-30/3
3
3
daily-gk-current-affairs-questions-may-30