GK Current Affairs Questions 2021 - April 18
607d4581a4edf93f6177fd09
595217d8febf4b764b059d3a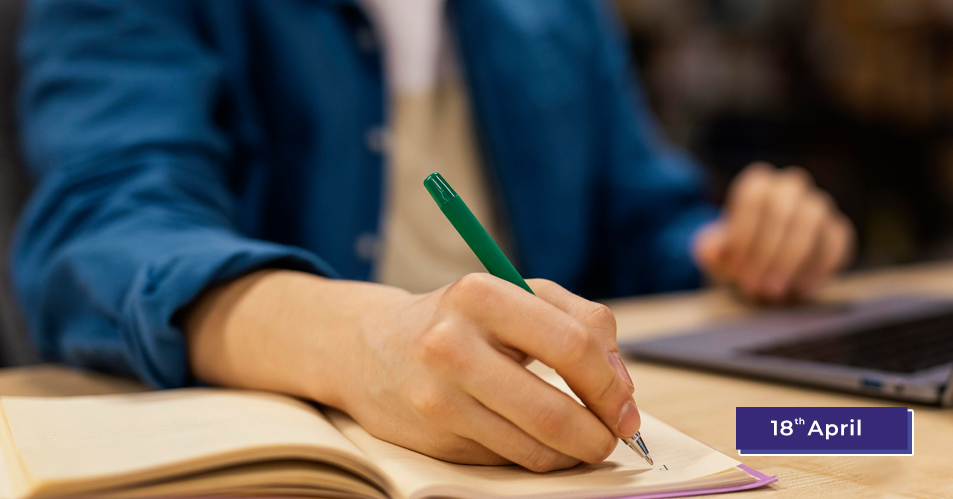 Dear candidates, if you are preparing for competitive examination, then you also have a special need to practice questions along with your studies. General knowledge is a subject whose questions are often asked in all competitive exams. Let us know that you can prepare for the exam by answering these questions well.
I have prepared the Important Current Affairs Questions 2021 (April 18th) to increase your General Knowledge level as well as increase your confidence level for competitive exams. 
To get previous day questions about current affairs to click on GK Current Affairs. 
Students can easily get free general knowledge questions on this platform for online exam practice  to obtain good marks in the competitive exams. Current Affairs Mock Test and Monthly Current Affair.
GK Current Affairs Questions 2021  
Q :  

Who among the following has been appointed as the next Chief Election Commissioner of the country?
(A) Sushil Chandra
(B) Rahul Sachdeva
(C) Anil Kumar
(D) Ajay Tripathi

Correct Answer : A


Q :  

Who among the following has been named as the first female astronaut of the UAE?
(A) Nora Al Matroshi
(B) Khawla Al Romathi
(C) Mehrunnisa Begum
(D) None of these

Correct Answer : A


Q :  

America has announced the resumption of a plan related to how many million dollars for Palestine, making a significant change in its predecessor policy?
(A) 200 million dollars
(B) 235 million dollars
(C) 535 million dollars
(D) 435 million dollars

Correct Answer : B


Q :  

How much amount does the European Commission plan to raise annually by 2026 to make its economy green and digital?
(A) 160 billion Euros
(B) 150 billion Euros
(C) 110 billion Euros
(D) 190 billion Euros

Correct Answer : B


Q :  

What is the name of the tax levied on non-resident e-commerce operators / service providers?
(A) GST Levy
(B) Awall Levy
(C) Centre Tax Levy
(D) Equalisation Levy

Correct Answer : D


Q :  

Which team became the third team in IPL after Mumbai Indians and Chennai Super Kings to register 100th win?
(A) Sunrisers Hyderabad
(B) Royal Challengers Bangalore
(C) Kolkata Knight Riders
(D) Punjab kings

Correct Answer : C


Q :  

Recently, the Central Government has banned the export of which of the following medicines used in the treatment of Corona?
(A) Fibiflu
(B) Ramdesvir
(C) Hydroxychloroquine
(D) Tosilizumab

Correct Answer : B


Showing page 1 of 3
en
https://www.examsbook.com/gk-current-affairs-questions-2021-april-18
3
1
gk-current-affairs-questions-2021-april-18