Latest GK Current Affairs Questions May 09
5cd40e30c6daba45e532c472
595217d8febf4b764b059d3a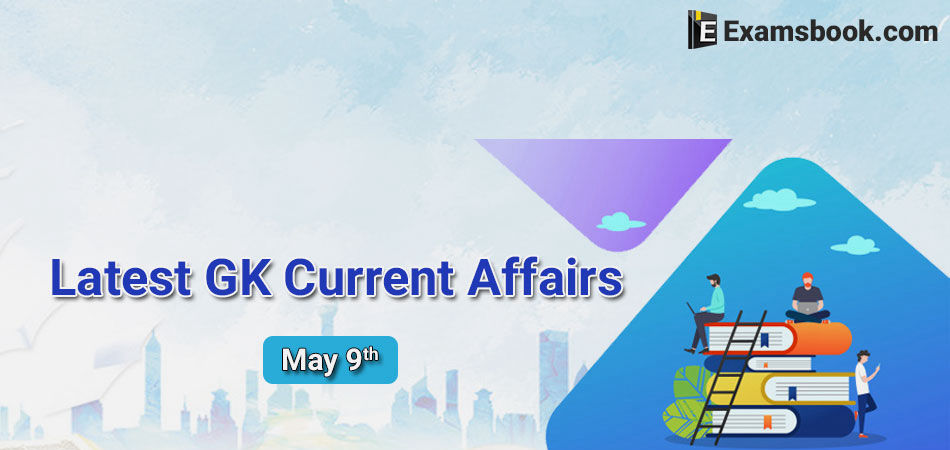 Current Affairs Questions
Q.8 IBSA Sherpas meeting was held in __________.
(A) Cochin
(B) Hyderabad
(C) Chennai
(D) New Delhi

Ans .  A

Q.9 What is the name of the autobiography of Shahid Afridi, former captain of the Pakistan national cricket team which is co-authored by journalist Wajahat S Khan?
(A) Cricket As I See It
(B) Cricket Delightful
(C) Spinning Around The World
(D) Game Changer

Ans .  D

Q.10 Which state assembly passed a new act which allowed Shops & Businesses to remain open 24x7?
(A) Tamil Nadu
(B) Gujarat
(C) Andra Pradesh
(D) Haryana

Ans .  B

Q.11 Who was appointed as the acting president of Archery Association of India (AAI) recently to start the election process?
(A) A. M. Khanwilkar
(B) Sunil Sharma
(C) S Y Quraishi
(D) BVP Rao

Ans .  B

Q.12 Name the country which has honored with the Jack Farj Rafael (JFR) Jacob honored with Wall of Honour at the Ammunition Hill.
(A) India
(B) Nepal
(C) Israel
(D) Bangladesh

Ans .  C

Q.13 Which financial institution has imposed fines on prepaid payment instrument issuers for violating norms?
(A) SIDBI
(B) RBI
(C) NHB
(D) WB

Ans .  B

Q.14 Laurentino "Nito" Cortizo emerged as the President of which of the following country?
(A) Panama
(B) Cuba
(C) Belize
(D) Paraguay

Ans .  A

If you have any problem or doubt regarding Daily GK Current Affairs Questions for Competitive Exams, you can ask me in the comment section. To more practice for Current Affairs Questions, Visit next page.
Showing page 2 of 3
en
https://www.examsbook.com/latest-gk-current-affairs-questions-may-09/2
3
2
latest-gk-current-affairs-questions-may-09