REET Result 2022: Final Answer Key Released
633677342ff7535af683c7e0
5e5e0683e5ab73709fa28c7b
NEW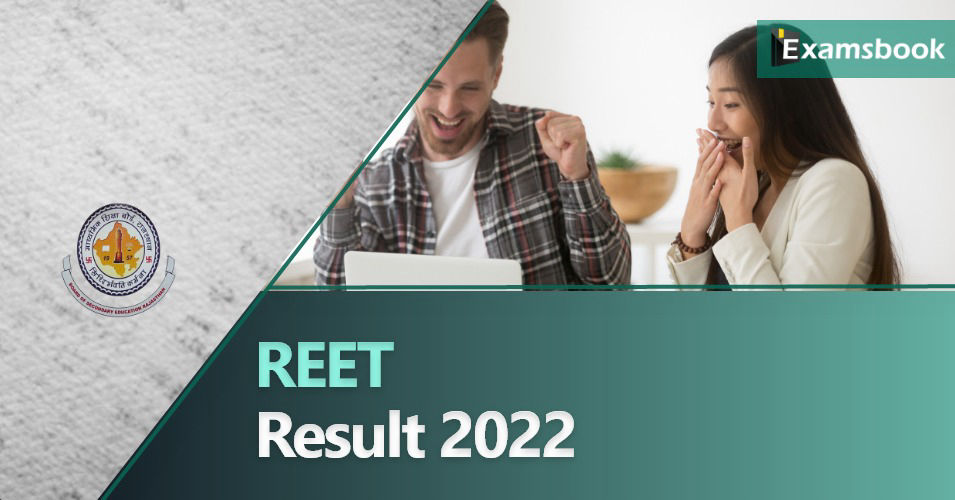 REET Result 2022 Out: The Rajasthan Board of Secondary Education has finally announced the result of the Rajasthan Eligibility Examination for Teachers (REET) 2022 for levels 1 & 2 on 29th September 2022. Candidates can now check and download their results from the official website.
RBSE conducted the REET 2022 exam on July 23 and 24, 2022 at various centers in Rajasthan. The answer keys were released on August 18, 2022.
Candidates can now access the final result by keying in their roll number and date of birth.
The REET exam 2022 was held for 2 levels. Level 1 was for primary teacher posts and level 2 was for secondary teachers posts.
Read the below article ↴
REET Result 2022 Overview
RBSE will recruit 46,500 posts as Grade III Teachers through REET Exam 2022. The REET Paper-1 will be conducted for classes 1st to 5th (Primary teachers), and Paper-II is for classes 6th to 8th (Upper primary teachers).
Steps to Download REET Result 2022 & Final Answer Key
Step 1: Visit the official website Board of Secondary Education, Rajasthan http://rajeduboard.rajasthan.gov.in or https://www.reetbser2022.in/.
Step 2: On the homepage, click on the link reading "Click to view REET Result-2022 / Scaling/Normalization Formula for Level-2".
Step 3: Choose the level for which you have appeared. 
Step 4: After choosing the option, your REET 2022 Result & Answer Key will appear on the screen along with the questions asked and their correct responses.
Step 5: Download the REET Result & Final Answer Key PDF to the device for future reference.
REET Final Answer Key 2022
Important Links-
If you have participated in RSMSSB Lab Assistant Exam, now can check RSMSSB Lab Assistant Result 2022 .
REET Level 1& 2 Result 2022: FAQs
Q. Is REET Result & Final Answer Key 2022 out?
Ans. Yes, REET Result & Final Answer Key 2022 is out.
Q. How can I download the REET Question Papers 2022?
Ans. The REET exam 2022 questions paper has been released on the official website. Everyone can download the all questions papers shifts 1 & 2.
Q. What is next after REET exam 2022 Paper I?
Ans. after REET exam 2022 Paper I, BSER will conduct  REET exam 2022 Paper II.
Sharing is caring!