Top 100 Rajasthan GK Questions and Answers
61d56c63e7cc0851e099004e
595217d8febf4b764b059d3a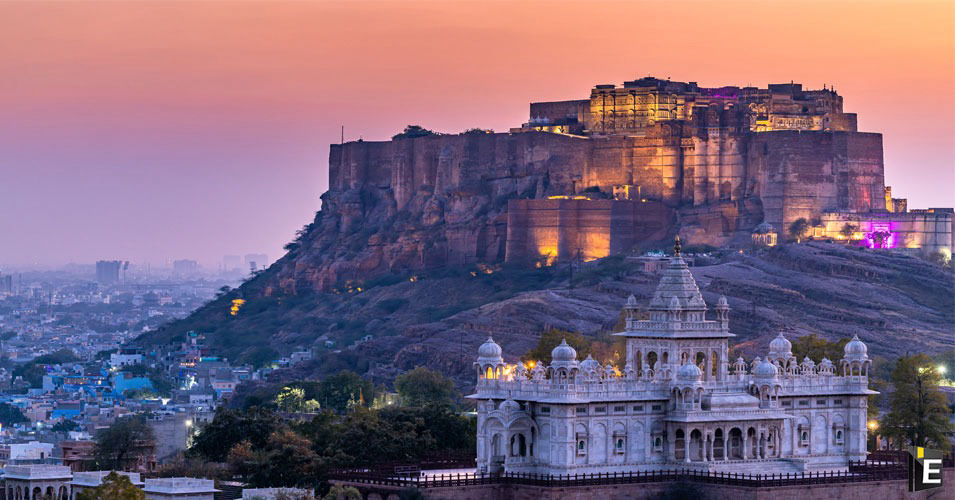 Rajasthan GK knowledge questions and answers are vital for the Competitive Exams associated with the Rajasthan exam which are commonly asked in Rajasthan Competitive exams per annum. Rajasthan GK and General Knowledge questions include famous places, sports, forts, rivers, culture, history, geography, art, and culture, the economy of Rajasthan, etc., which are important for all the candidates to check regularly. If you're reaching to crack any of the exams in Rajasthan conducted by RPSC, RSSMB, or other exam conducting agencies, you may need to prepare general knowledge of the state. Rajasthan GK and Current Affairs may be a staple part of any competitive exam within the state.
Rajasthan GK Questions
So, in this article, I am providing the Top 100 Rajasthan GK Questions and Answers for those learners who are preparing for competitive exams related to Rajasthan. These are the latest and important Rajasthan GK questions, which will increase your Rajasthan GK level in competitive exams.
Students can easily get free General Knowledge Mock Test and Current Affairs Mock Test on this platform for online exam practice to obtain good marks in the competitive exams.
Top 100 Rajasthan GK Questions and Answers          
  Q :  

When did the Rajasthan government institute the Khel Ratna Award?
(A) 1991 AD
(B) 1993 AD
(C) 1994 AD
(D) 1998 AD

Correct Answer : C


Q :  

What is the domed interior landform formed by volcanic action called?
(A) Betholith
(B) erg
(C) Bhaker
(D) Canyon
Correct Answer : A
Explanation :
1. The domed internal landform created by volcanic activity is called a batholith.
2. The process of volcanism includes the process from the formation of magma and gas in the Earth's interior to the formation of lava coming to the Earth's crust and the landforms resulting from it. The explosiveness of a volcano is determined based on the amount of silica in the magma.
3. Classification of volcanoes on the basis of activity -
- Active Volcano: Volcanoes from which lava, gas and fragmented materials are always coming out are called active volcanoes. Stromboli (Sicily), Etna (Italy), Cotopaxi (Ecuador), Barren Island (Andaman Nicobar, India) etc. are examples of active volcanoes.
- Dormant Volcano: This category includes those volcanoes which have not been active for years but can erupt at any time. This category includes Krakatau of Indonesia and Narcondam Island of Andaman.
- Dead Volcano: This category includes those volcanoes in which no eruption has taken place for thousands of years. Chimbarrazo of Ecuador and Kohsultan of Iran are its main examples.
Q :  

The castes that migrated from Punjab to Rajasthan due to the invasion of Alexander the Great were?
(A) Arjunayan and Yaudheya
(B) Shiva
(C) Malava
(D) All these

Correct Answer : D


Q :  

Sunari, Jodhpura, Raidh region were related to which civilization?
(A) copper age
(B) stone age
(C) iron age
(D) Bronze Age

Correct Answer : C


Q :  

What is "Ghoonghat", "Googdi", "Bandra", "Tamarind"?
(A) Names of women's clothes in Mewar region
(B) Name of the methods of Rajasthani food
(C) The huge bastions of the ramparts of Taragarh Ajmer
(D) The names of the tribes of the castes in the folk tradition of Marwar

Correct Answer : C


Q :  

Which king received the title of "Kavi Vrusha"?
(A) Munj
(B) Rao Jodha
(C) Abhay Singh
(D) Pratap Singh

Correct Answer : A


Q :  

'Gogamedi' cattle fair is held in?
(A) In Jhalawar district
(B) In Hanumagarh district
(C) in Nagaur district
(D) In Barmer district

Correct Answer : B


Q :  

Whom did the British help against Kota Maharaj in the Battle of Mangrol (1821 AD)?



(A) Zalim Singh
(B) Shambhu Singh
(C) Balwant Singh
(D) Banne Singh

Correct Answer : A


Q :  

"Early Chauhan dynasties" is written by?
(A) Narayan Singh
(B) Dashrath Sharma
(C) Gaurishankar Ojha
(D) Gopinath Sharma

Correct Answer : B


Q :  

Which revolutionary spent his last time in the guise of Amardas Vairagi Sadhu?
(A) Sadhu Sitaram Das
(B) Zorawar Singh
(C) Kesari Singh
(D) Gopal Singh Kharwa

Correct Answer : B


Showing page 1 of 10
en
https://www.examsbook.com/top-100-rajasthan-gk-questions-and-answers
10
1
top-100-rajasthan-gk-questions-and-answers