Sports General Knowledge questions and answers Part #2 Series- 29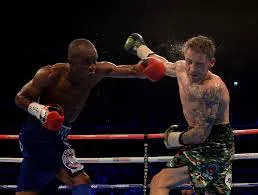 Sports General Knowledge questions and answers, Very important Sports General Knowledge questions and answers, SSC CGL, IAS, RAS, Sports General Knowledge questions and answers | Very important Sports General Knowledge questions and answers
Sports General Knowledge questions and answers
1. The Commonwealth completed its 50 years in
A. September 1999
B. Octomber 1999
C. November 1999
D. December 1999

2. Olympic 2004 is scheduled to be held in
A. Seoul
B. Athens
C. Los Angeles
D. Rome
3. Anita Sood is associated with which of the following games/sport?
A. Hockey
B. Swimming
C. Table Tennis
D. Badminton
4. Which of the following is a pair of names of the same game?
A. Billiards–Snooker
B. Golf–polo
C. Soccer–Football
D. Volleyball–Squash
5. The Wimbledon Championship is played in
A. Sweden
B. U.K
C. Australia
D. France
6. Who among the following is known as Best Asian Woman Athlete?
A. K. Saramma
B. Vandana Rao
C. Mercy Kuttan
D. P.T. Usha
7. How many players are there in a water polo team?
A. 5
B. 6
C. 7
D. 9

8. Merdeka Cup is associated with
A. Football
B. Tennis
C. Hockey
D. Badminton
9. The Asian Games have been held in NewDelhi?
A. Once
B. Twice
C. Thrice
D. Four Times
10. 13th Asian Games were held in
A. Singapore
B. Manila
C. Hong Kong
D. Bangkok
If you like the post please give rating, share to your friends by clicking share button and comment below.

To stay updated download Examsbook andorid app now.