Today GK Current Affairs Questions 2020 - November 06
5fa7c7343c64cb3fb8e213be
595217d8febf4b764b059d3a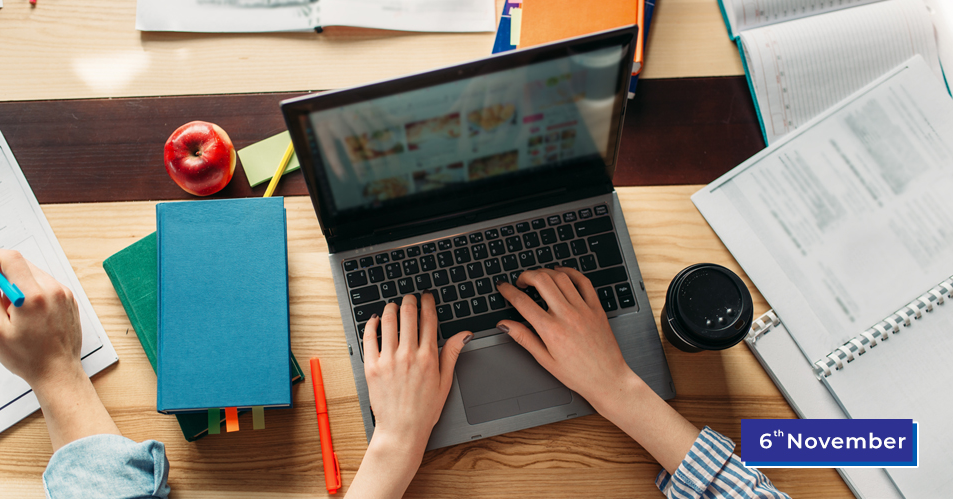 In every competitive exam, questions related to current events of national and international importance are asked, which we know as GK Current Affairs. It is very important for every student to prepare for GK Current Affairs questions. Also, the candidates preparing for the exam should develop the art of reading all the important news related to important current affairs and making notes from them through newspapers on the basis of the level of these government examinations every day.
I have prepared the Current Affairs Questions 2020 (November 06th) to increase your General Knowledge level as well as increase your confidence level for competitive exams. 
To get previous day questions about current affairs to click on GK Current Affairs. 
Students can easily get free general knowledge questions on this platform for online exam practice  to obtain good marks in the competitive exams. Current Affairs Mock Test 2019 and Monthly Current Affair.
Current Affairs Questions 2020  
Q :  

UGC committee chairman has been included in the list of top scientists of India. What is his name?
(A) Luke Ronkey
(B) Rahul Sharma
(C) Imran Khan
(D) Professor RC Kuhar

Correct Answer : D


Q :  

Which General Assembly to be held in the UAE due to Corona has been postponed for the first time?
(A) Annual general assembly of government
(B) Interpol's annual general assembly
(C) Annual general assembly of states
(D) Annual assembly of countries

Correct Answer : B


Q :  

Priyanka Radhakrishnan of Indian origin has been made a minister in which country?
(A) India
(B) Bhutan
(C) Burma
(D) New Zealand

Correct Answer : D


Q :  

According to a report, under which scheme, 2.5 crore rural houses have been given tap connections by the government?
(A) Save Beti Mission
(B) Water Life Mission
(C) Teach all mission
(D) Save electricity mission

Correct Answer : B


Q :  

Recently, player of which country 'Marlon Samuels' has retired from all formats of cricket?
(A) West Indies
(B) Zimbabwe
(C) Kenya
(D) Sri Lanka

Correct Answer : A


Q :  

Which actor has died at the age of 46 due to cancer?
(A) Rahul Sharma
(B) Faraz Khan
(C) Imran Khan
(D) Virat Kohli

Correct Answer : B


Q :  

Which state government has given permission to open theaters, multiplexes and swimming pools outside the Containment Zone?
(A) Rajasthan
(B) Punjab
(C) Assam
(D) Maharashtra

Correct Answer : D


Showing page 1 of 3
en
https://www.examsbook.com/today-gk-current-affairs-questions-2020-november-06
3
1
today-gk-current-affairs-questions-2020-november-06