Current Affairs Questions January 08
5e154a3b47392057be6560fa
595217d8febf4b764b059d3a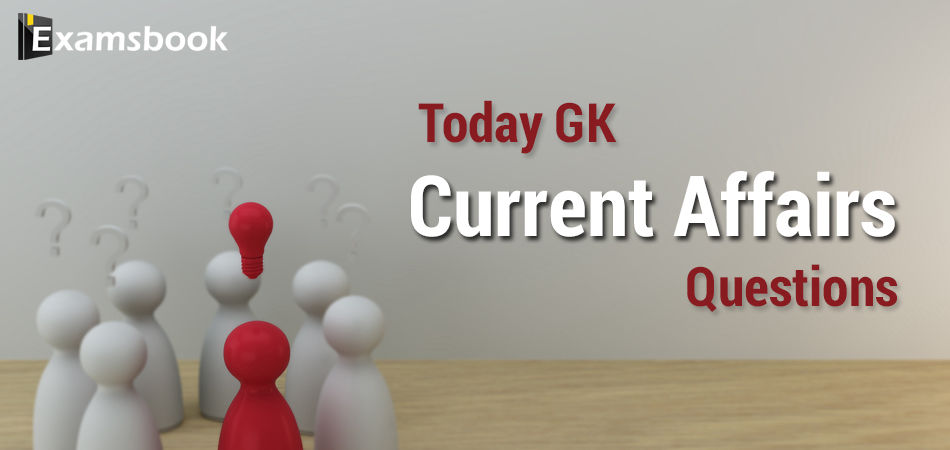 Here, I am providing the Today GK Current Affairs Questions (January 08th) for those learners who are preparing for competitive exams. In this post, I have updated the most important questions, answers around the Daily GK with the latest Current Affairs Questions about many topics covered.    
I have prepared the Today GK Current Affairs Questions to increase your General Knowledge level as well as increase your confidence level for competitive exams. 
To get previous day questions about current affairs to click on GK Current Affairs.  
Practice here with more mock tests and practice tests from this best website of gk websites for competitive exams. Free Practice Test. 
Today GK Current Affairs Questions January 08    
Q :  

Union Agriculture Ministry sets Agri Business Incubation Centre in __________.
(A) Orissa University of Agriculture and Technology, Bhubaneswar
(B) Indira Gandhi Agriculture University of Raipur, Chhattisgarh
(C) Acharya N. G. Ranga Agricultural University of Hyderabad, Telangana
(D) Indian Agricultural Research Institute of New Delhi

Correct Answer : B


Q :  

Name the former Indian cricket player who takes charge as the interim coach of the senior USA cricket team.
(A) Manoj Prabhakar
(B) Kiran More
(C) Dilip Vengsarkar
(D) Venkatesh Prasad

Correct Answer : B


Q :  

Who has been appointed as Directorate General of Civil Aviation (DGCA) director general?
(A) Arun Kumar
(B) BL Santosh
(C) S. Raveendran
(D) Amitabh Kant

Correct Answer : A


Q :  

Name the Indian organization which has collaborated with Ministry of Health to conduct largest pan-India oral health survey, recently.
(A) Tata memorial
(B) Sanjeevan Hospitalw
(C) Apollo Hospitals
(D) AIIMS

Correct Answer : D


Q :  

What is the name of the self-driving startup that just sealed a $2.6 billion investment from the world's biggest carmaker, says there's room in its partnership with Volkswagen AG and Ford Motor Co.?
(A) Argo
(B) Travis
(C) Dandelion
(D) Botsify

Correct Answer : A


Q :  

In which year was FCI (Food Corporation of India) founded?
(A) 1955
(B) 1965
(C) 1975
(D) 1985

Correct Answer : B


Q :  

Name the Bank which provides $100 million to L&T Finance arm for wind and solar infrastructure projects.
(A) AIIB
(B) Exim Bank
(C) UCO Bank
(D) Catholic Syrian Bank

Correct Answer : A


Showing page 1 of 3
en
https://www.examsbook.com/today-gk-current-affairs-questions-january-08
3
1
today-gk-current-affairs-questions-january-08