Current Affairs and Gk -April 2013 Part-1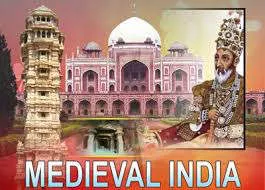 Current Affairs and Gk -April 2013
Important current affairs and Gk questions of April month for IAS, RAS, SSC CGL, UPSC, BANK PO, UPSC,RPSC, Bank exams and all other exams.If you like the post kindly give rating.
This questions are useful for any competitive exam like IAS, bank PO, SSC CGL, RAS, CDS, UPSC exams and all state related exams.
1. Recently, Insurance Regulatory and Development Authority (IRDA) relaxed the limits for reinsurance cover from a foreign reinsurer. What is Reinsurance ?
[A]Again getting a company insured over and above its earlier insurance in order to mitigate risk still remaining if any
[B]A company taking insurance cover from two different insurance companies
[C]A company taking insurance cover from a Foreign insurance company
[D]Insurance for an insurance company


2. The Brand Trust Report, India Study, 2013 (BTR 2013) has chosen which of the following as India's three Most Trusted Brands this year:
[A]Samsung, Tata, Godrej
[B]Nokia, Samsung, Sony
[C]BMW, Tata, Reliance
[D]Airtel, Bajaj, Godrej


3. In IPL-6 (2013), the Team from Hyderabad has been renamed from 'Deccan Chargers' to ___:
[A]Sunrisers Hyderabad
[B]Hyderabad Blues
[C]Hyderabad Nawabs
[D]Royals of Hyderabad


4. Retail major 'Auchan', which entered India recently is a company based in:
[A]USA
[B]UK
[C]China
[D]France


5. Which of the following is the only licensing-cum-regulating body of the financial audit and accountancy profession in India?
[A]NACAS
[B]ICAI
[C]IFRS
[D]IFAC


6. Extra-vehicular activity (EVA) is any activity done by an astronaut or cosmonaut outside of a spacecraft beyond the Earth's appreciable atmosphere, e.g. spacewalk made outside a craft orbiting Earth. In in context, what is "Stand-up" EVA (SEVA) ?
[A]Lunar surface exploration (commonly known as moonwalks)
[B]Coming out of a spacecraft and standing on a surface like Moon, etc.
[C]The astronaut does not fully leave a spacecraft, done usually to film or assist a spacewalking astronaut
[D]None of these


7. Recently, the high court of which among the following states in India had given a verdict that all new vehicles registered in the state should run on compressed natural gas (CNG)?
[A]Maharashtra
[B]Delhi
[C]Gujarat
[D]Tamil Nadu


8. With reference to the farm sector of India, consider the following statements:
[A]Only 1
[B]Only 2
[C]Both 1 & 2
[D]Neither 1 nor 2


If you like share the post and kindly comment and share Below.
To stay updated download Examsbook andorid app now.