Current Affairs and Gk -September 1-10, 2013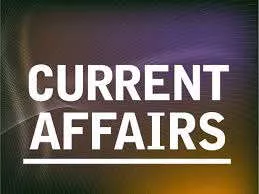 Current Affairs and Gk -September 1-10, 2013
Important current affairs and Gk questions of September month for IAS, RAS, SSC CGL, UPSC, BANK PO, UPSC,RPSC, Bank exams and all other exams.If you like the post kindly give rating.
Useful for any competitive exam like IAS, bank PO, SSC CGL, RAS, CDS, UPSC exams and all state related exams.
1. Who among the following is the author of the book "India and Malaysia: Intertwined Strands"?
[A]Veena Sikri
[B]Naveen Bandopadhya
[C]Sushma Singh
[D]Ravichandran Nayak
2. Which one of the followings is the major objective of the proposed "Rajiv Rinn Yojana" scheme?

[A]Making India Slum Free
[B]Interest subsidy scheme for Housing and Urban poor
[C]Credit facility for street vendors
[D]Health insurance to farmers
3. Recently (September, 2013), who among the following has become the youngest pilot to fly across the World on single engine aircraft?

[A]Ryan Campbell
[B]Jack Wiegand
[C]Steve Thomson
[D]William Campbell
4. Blood doping is a technique to increase ones ____ count. Fill the blank with correct option?

[A]White blood cell
[B]Red blood cell
[C]Platelets
[D]Haemoglobin
5. Recently (September, 2013), the presence of which chemical in rice including basmati variety of India raised international concern?

[A]Arsenic
[B]Mercury
[C]Cadmium
[D]Zinc
6. In which of the following states the "Harike Wildlife Sanctuary" is located?

[A]Rajasthan
[B]Punjab
[C]Kerala
[D]Haryana
7. What is the name of next version of Android operating system?

[A]Candy bars
[B]KitKat
[C]Strawberry
[D]Butter
8. Who among the following is the Chairman of "National Ganga River Basin Authority"?

[A]President
[B]Prime Minister
[C]Vice-president
[D]Home Minister
If you like share the post and kindly comment and share Below.
To stay updated download Examsbook andorid app now.