Current Affairs Question September 07
5d7612f034e9db73cc6308c0
595217d8febf4b764b059d3a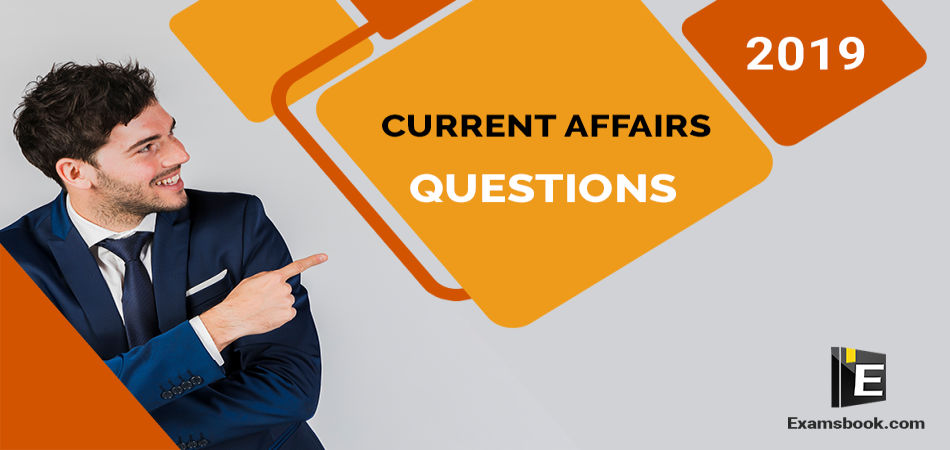 I have prepared Current Affairs Questions 2019 for competitive exam blog to increase your General Knowledge level as well as increase your confidence level for competitive exams.
Here, I am providing Current Affairs Questions 2019 (September 07) for those learners who are preparing for competitive exams. In this post, I have updated the most important questions answers around the Daily GK with latest current affairs questions and answers about many topics covered
Current Affairs Questions September 07
Q.1 Which state has become the first Indian state to get fund through World Bank's climate resilience program?
(A) TamilNadu
(B) Kerala
(C) Andra Pradesh
(D) Haryana

Ans .  B

Q.2 Who introduced a web-based application system for contribution from FFS?
(A) IRDA
(B) NSIC
(C) SEBI
(D) SIDBI

Ans .  D

Q.3 Which department has signed MoU with Indian Council for Research on International Economic Relations (ICRIER) to develop a Broadband Readiness Index (BRI)?
(A) Department of Investment and Public Asset Management
(B) Department of Economic Affairs
(C) Department of Telecommunications (DoT)
(D) Department of Industrial Policy and Promotion(DIPP)

Ans .  C

Q.4 When did International Justice Day observe?
(A) 18th July
(B) 16th July
(C) 21st July
(D) 17th July

Ans .  D

Q.5 The foundation stone of Baba Guru Nanak International University (BGNIU) was laid in __________.
(A) Amritsar, India
(B) Nankana Sahib, Pakistan
(C) Lahore, Pakistan
(D) Attari, India

Ans .  B

Q.6 The researchers from this University have developed a low-cost filter to remove arsenic from water.
(A) IISC Bangalore
(B) Tezpur University
(C) Jawaharlal Nehru Centre for Advanced Scientific Research
(D) Bangalore University

Ans .  B

Q.7 Name the Indian organization which has published the first comprehensive census of orchids of India "Orchids of India: A Pictorial Guide".
(A) Tata Institute of Fundamental Research
(B) National Centre for Cell Science
(C) Zoological Survey of India
(D) Botanical Survey of India

Ans .  D

If you have any problem or doubt regarding Daily GK Current Affairs Questions for Competitive Exams, you can ask me in the comment section. To more practice for Current Affairs Questions, Visit next page.
Showing page 1 of 3
en
https://www.examsbook.com/current-affairs-question-september-07
3
1
current-affairs-question-september-07