Current Affairs Questions 2020 - August 20
5f3e3dd29ab97f7febf03d79
595217d8febf4b764b059d3a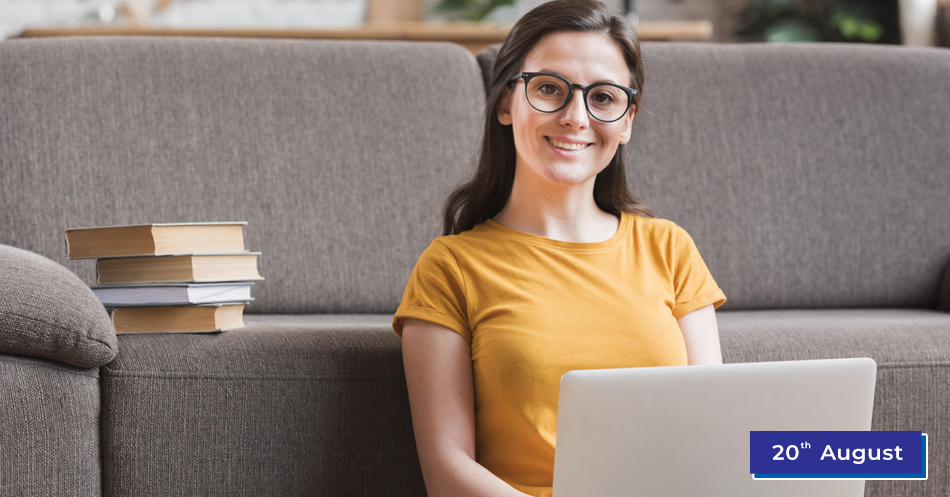 Friends, are you looking for a golden opportunity for a government job? So you will be happy to know that recently there have been many recruitment like SSC, UPSC, Police. Also, it is absolutely correct to say that whatever time is given for the preparation of Competition Exam is less, so get serious and start studying more and more daily. General knowledge subject is very important for any government job preparation and GK questions are asked in most of the exams.
I have prepared the Current Affairs Questions 2020 (August 20th) to increase your General Knowledge level as well as increase your confidence level for competitive exams. 
To get previous day questions about current affairs to click on GK Current Affairs. 
Students can easily get free general knowledge questions on this platform for online exam practice  to obtain good marks in the competitive exams. Current Affairs Mock Test 2019 and Monthly Current Affair.
Current Affairs Questions 2020             
Q :  

The President has issued the notification, which ministry has been named as the Ministry of Education (officially)?
(A) Electricity Department
(B) Ministry of Human Resource Development
(C) Water department
(D) Resources department

Correct Answer : B


Q :  

Which APS officer has been appointed as Special Secretary for Internal Affairs of the Ministry of Home Affairs?
(A) Subhash Ghai
(B) David Dhawan
(C) VSK Kaumudi
(D) Aamir Khan

Correct Answer : C


Q :  

Governor of Goa, Satyapal Malik transferred and appointed as the Governor of
(A) Meghalaya
(B) Assam
(C) Manipur
(D) Nagaland

Correct Answer : A


Q :  

Which company has bought rights for IPL 2020 title sponsorship for 222 crores till December?
(A) Dream-11
(B) reliance
(C) Real me
(D) Mi

Correct Answer : A


Q :  

Who has been formally nominated for the presidency by the Democratic Party?
(A) John don
(B) Joe Biden
(C) Trump donald
(D) Narendra Modi

Correct Answer : B


Q :  

Which portal has been recently launched by Union Minister Nitin Gadkari?
(A) creation
(B) home market
(C) Competent India
(D) Prosperous market

Correct Answer : B


Q :  

Which Bollywood actor was recently honored by the California State Assembly?
(A) Irfan Khan
(B) Sushant Singh Rajput
(C) Amitabh Bachchan
(D) Rishi Kapoor

Correct Answer : B


Showing page 1 of 3
en
https://www.examsbook.com/current-affairs-questions-2020-august-20
3
1
current-affairs-questions-2020-august-20