Current Affairs Questions 2021 - June 09
60c1e740590e633a7d3ca42d
595217d8febf4b764b059d3a
NEW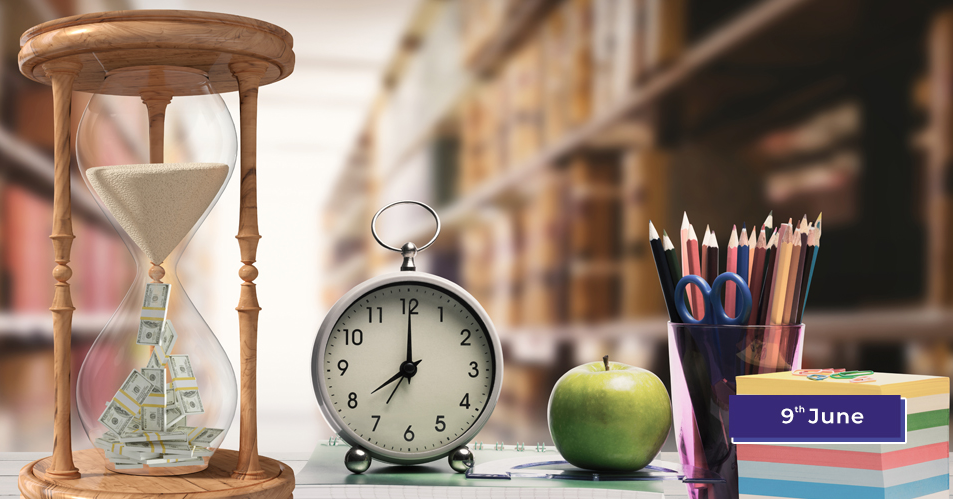 General knowledge is the only subject for the preparation of competitive exams, whose syllabus is very large, so students who want to be successful in their first attempt, it is necessary to study and practice this subject daily. At the same time, questions related to General Knowledge are commonly asked in any government exam. Today we have brought you such important GK questions, which will help you in cracking all the competitive exams.
Here, I am providing the Latest Current Affairs Questions (June 09th) for learners who are preparing for competitive exams. In this post, I have updated the most important questions, answers around the Daily GK with the latest Current Affairs Questions about many topics covered. 
Practice with current affairs to click on GK Current Affairs.
Students can easily get free general knowledge questions on this platform for online exam practice to obtain good marks in the competitive exams. Current Affairs Mock Test and Monthly Current Affair.
Current Affairs Questions 2021  
Q :  

England and Wales Cricket Board (ECB) has suspended which player from international cricket, who made his Test debut (against New Zealand) from 2012-2014 due to several tweets related to gender discrimination and racism?
(A) tarla joshi
(B) Ollie Robinson
(C) Ayushman Abrol
(D) Devansh Dev

Correct Answer : B


Q :  

Today (June 07) is being celebrated as which day across the world?
(A) world education day
(B) world textile day
(C) world employment day
(D) World Food Safety Day

Correct Answer : D


Q :  

Which coaching scheme has been launched by the Rajasthan state government for the economically weaker, SC, ST and most backward class students?
(A) Chief Minister Anupriti School Scheme
(B) Chief Minister Anupriti Coaching Scheme
(C) Chief Minister Anupriti Van Yojana
(D) Chief Minister Anupriti Hospital Scheme

Correct Answer : B


Q :  

Which senior actress who has acted in various Hindi serials has passed away?
(A) Ayushman Abrol
(B) Devansh Dev
(C) Pankaj Verma
(D) Tarla Joshi

Correct Answer : D


Q :  

Amazon founder and billionaire Jeff Bezos will fly in Blue Origin's first human spaceflight in July, what was the name of that vehicle?
(A) Raphael
(B) New Shepherd
(C) MNT
(D) Sandhyaak

Correct Answer : B


Q :  

Recently, the former Prime Minister of which country 'Paul Sluter' has passed away at the age of 92?
(A) Brazil
(B) Denmark
(C) Ireland
(D) Singapore

Correct Answer : B


Q :  

Who has recently become the new head of the Center for Cellular & Molecular Biology (CCMB)?
(A) Dr. Jhabar Singh
(B) Dr. Rita Chauhan
(C) Dr. Vinay Nandikuri
(D) Dr. Harshit Jana

Correct Answer : C


Showing page 1 of 3
en
https://www.examsbook.com/current-affairs-questions-2021-june-09
3
1
current-affairs-questions-2021-june-09