Current Affairs Questions January 19
5e2447dd6c10bc5b8b06c8d2
595217d8febf4b764b059d3a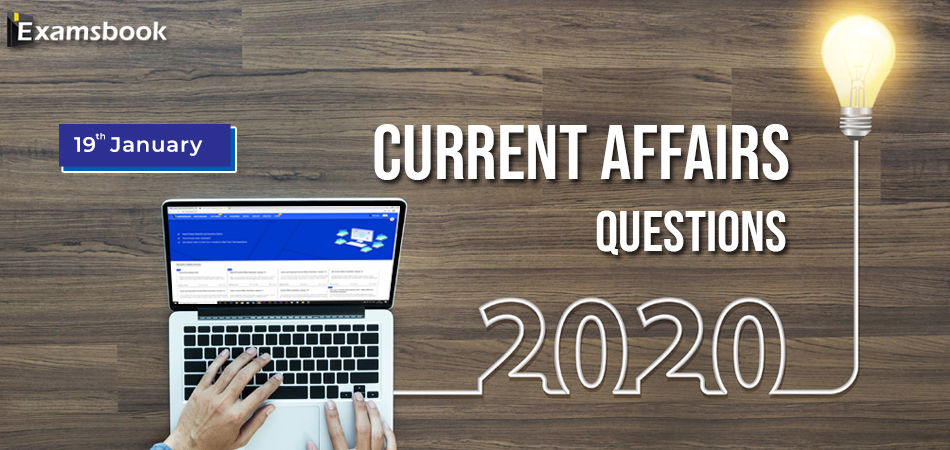 Q :  

International Human Solidarity Day is observed on which date?
(A) December 20
(B) December 18
(C) December 22
(D) December 23

Correct Answer : A


Q :  

Which state tops in organizing the Fit India Week?
(A) Karnataka
(B) Bihar
(C) UP
(D) Andhra Pradesh

Correct Answer : D


Q :  

A lately-discovered amphibian from Panama will be named after which politician?
(A) Donald Trump
(B) Abraham Lincon
(C) Narender Modi
(D) None of these

Correct Answer : A


Q :  

Who were named as Tennis Federation's (ITF) World Champions?
(A) Ashleigh Barty and Rafael Nadal
(B) Rafael Nadal and Sarena Williams
(C) Rozer Fedrer and Ashleigh Barty
(D) Ashleigh Barty and Novac Djokovic

Correct Answer : A


Q :  

Louis Pasteur birthday was celebrated on December 27 every year. He was from which country?
(A) United Kingdom
(B) Germany
(C) Russia
(D) France

Correct Answer : D


Q :  

Who was sworn in as the new deputy CM of Maharashtra?
(A) Aaditya Thackeray
(B) Ajit Pawar
(C) Uddhav Thackeray
(D) Raj Thackeray

Correct Answer : B


Q :  

Indian Navy is to set up aircraft museum in which city?
(A) New Delhi
(B) Kolkatta
(C) Panaji
(D) Kochhi

Correct Answer : B


Showing page 2 of 3
en
https://www.examsbook.com/current-affairs-questions-january-19/2
3
2
current-affairs-questions-january-19