Daily GK Current Affairs Questions 2020 - August 06
5f2c21fab57ade01cafc779a
595217d8febf4b764b059d3a
NEW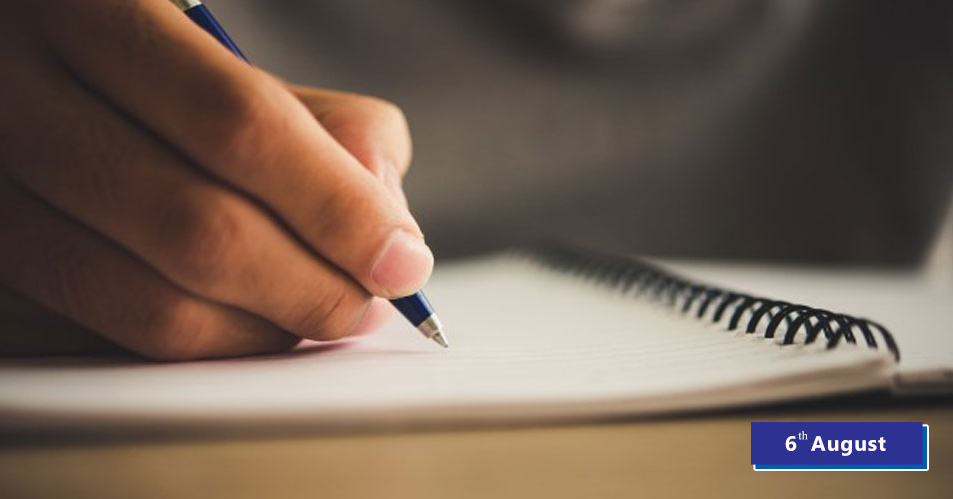 Nowadays questions related to current affairs under GK topic are asked in every competitive examination, which every student has to study and practice continually to succeed in the exam. If you are also preparing for the service tests like CGL, CHSL, Steno, JE, GD, MTS then it will help you a lot in your preparation.
I have prepared the Today GK Current Affairs Questions 2020 (August 06th) to increase your General Knowledge level as well as increase your confidence level for competitive exams. 
To get previous day questions about current affairs to click on GK Current Affairs.  
Students can easily get free general knowledge questions on this platform for online exam practice  to obtain good marks in the competitive exams. Current Affairs Mock Test 2019 and Monthly Current Affair.
Current Affairs Questions 2020             
Q :  

The number of corona virus infected in India so far?
(A) beyond 16 million
(B) beyond 19 million
(C) beyond 18 million
(D) beyond 21 million

Correct Answer : C


Q :  

Which football team has captured the record 14th time for the AFA Cup?
(A) America
(B) China
(C) Arsenal
(D) Japan

Correct Answer : C


Q :  

How many crore rupees have been donated by Shiv Sena party to Ramjanmabhoomi Trust for construction of Ram temple?
(A) 2 crores
(B) 5 crores
(C) 8 crores
(D) 4 crores

Correct Answer : B


Q :  

When did Nobel laureate John Humay die?
(A) 28 July
(B) 31 July
(C) 3 August
(D) 2 August

Correct Answer : C


Q :  

The Central Government has given approval for which cricket tournament?
(A) World cup
(B) T20 World Cup
(C) League match
(D) Indian Premier League (IPL)

Correct Answer : D


Q :  

Which state government has planned to provide food to the poor for 8 rupees?
(A) Rajasthan
(B) West Bengal
(C) Uttarakhand
(D) Bihar

Correct Answer : A


Q :  

Which state launched the e-Raksha Bandhan program on the occasion of Raksha Bandhan?
(A) Uttar Pradesh
(B) Andhra Pradesh
(C) Tamil Nadu
(D) Kerala

Correct Answer : B


Showing page 1 of 3
en
https://www.examsbook.com/daily-gk-current-affairs-questions-2020-august-06
3
1
daily-gk-current-affairs-questions-2020-august-06