Daily GK Current Affairs Questions August 29
5d679859fcff752f19484aee
595217d8febf4b764b059d3a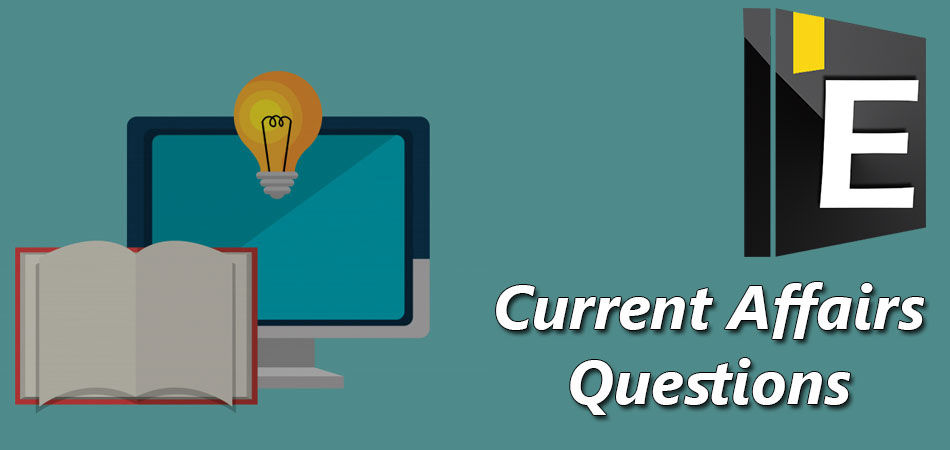 I have prepared Daily GK Current Affairs Questions 2019 for competitive exam blog to increase your General Knowledge level as well as increase your confidence level for competitive exams.
Here, I am providing Daily GK Current Affairs Questions 2019 (August 29) for those learners who are preparing for competitive exams. In this post, I have updated the most important questions answers around the Daily GK with latest current affairs questions and answers about many topics covered.
Daily GK Current Affairs Questions August 29
Q.1 Name the stadium which will soon be renamed as Arun Jaitley Stadium?
(A) Feroz Shah Kotla stadium
(B) Wankhede Stadium
(C) Rajiv Gandhi International Cricket Stadium
(D) Vidarbha Cricket Association Stadium

Ans .  A

Q.2 This bank launches India's first OTP facility for ATM cash withdrawals above Rs.10,000.
(A) HDFC Bank
(B) SBI Bank
(C) Axis Bank
(D) Canara Bank

Ans .  D

Q.3 Who sets up 4-member panel to examine bank frauds above Rs 50 crore?
(A) NITI Aayog
(B) Central Bureau of Investigation
(C) Central Vigilance Commission
(D) Reserve Bank of India

Ans .  C

Q.4 Who won the Golden Boot and Golden Ball award for top goal-scoring and best player category in the 2019 Durand cup?
(A) Jose Antonio Vicuna
(B) Fernando Santiago Valera
(C) Marcus Joseph
(D) CK Ubaid

Ans .  C

Q.5 Which state will host the National inter-district junior athletics meet 2019(NIDJAM)?
(A) Maharashtra
(B) Andhra Pradesh
(C) Telangana
(D) Karnataka

Ans .  B

Q.6 Who wrote the Book "Gandhi and Stalin"?
(A) Raj Narayan
(B) Louis Fischer
(C) Anita Desai
(D) Lal Bahadur Shastri

Ans .  B

Q.7 Which company has launched a program under which it will train 5000 government employees?
(A) Facebook
(B) Microsoft India
(C) Google
(D) Infosys

Ans .  B

If you have any problem or doubt regarding Daily GK Current Affairs Questions for Competitive Exams, you can ask me in the comment section. To more practice for Current Affairs Questions, Visit next page.
Showing page 1 of 3
en
https://www.examsbook.com/daily-gk-current-affairs-questions-august-29
3
1
daily-gk-current-affairs-questions-august-29