GK for Banking Examinations Practice Questions part-3
58f51ee78f57a10c7572ca5c
58873e50dd4df72728284be5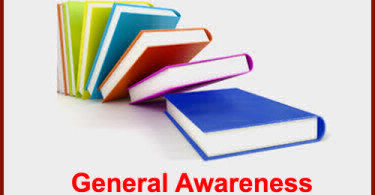 Important current affairs and Gk questions for Bank exams, IBPS, SBI and all other finance industy exams
General Knowledge; Current Affairs with special reference to the Banking and Finance Industry of India for IBPS Banking , RBI, SBI and other Banking Recruitment Examinations of 2013 and 2014.If you like the post kindly give rating.
41. Recently, we read in the newspapers that TCS overtook state-owned ONGC to become the India's most-valued company on the basis of market capitalization. Which among the following statements is / are correct with reference to the market capitalization?
1. Market capitalization is the product of total number of shares and stock price
2. Market capitalization changes daily
Choose the correct option from the codes given below:
[A]Only 1
[B]Only 2
[C]Both 1 & 2
[D]Neither 1 nor 2
42. In April 2013, a Bill has been introduced in the Lok Sabha to raise the authorised capital of the Regional Rural Banks to Rs 500 crore. What is the current authorised bill of RRBs?
[A]Rs. 5 Crore
[B]Rs. 10 Crore
[C]Rs. 50 Crore
[D]Rs. 100 Crore
43. Which among the following commodities has been in news recently with respect to the controversial proposal to pool prices?
[A]LPG
[B]Coal
[C]Crude Oil
[D]Gasoline
44. The Cabinet Committee on Investment (CCI) has been established to approve the investment projects which are larger than __?
[A]Rs. 500 Crore
[B]Rs. 1000 Crore
[C]Rs. 1500 Crore
[D]Rs. 2000 Crore
45. The government has recently launched the Modified Special Incentive Package Scheme (M-SIPS) for __:
[A]Electronic System Design and Manufacturing
[B]Micro, Small and Medium Enterprises
[C]Hotel and Tourism Sector Investments
[D]Textile Industry
46. With reference to Domestic Savings in India, the savings come from three sources, viz. households, the private corporate sector, and the public sector. Which among them holds the maximum share?
[A]Households
[B]Private Corporate Sector
[C]Public Sector
[D]Private Corporate Sector & Public Sector Combined
47. Recently, India and Saudi Arabia decided to set up a joint working group on the 'Nitaqat law' placed by the Saudi government. The 'Nitaqat law' relates to:
[A]Labour Laws
[B]Marriage Laws
[C]Criminal Procedure Code
[D]Owning Property Rights
48. Recently, the Bombay Stock Exchange (BSE) has launched an Islamic equity index based on:
[A]S&P BSE 500 index
[B]S&P BSE 200 index
[C]S&P BSE 100 index
[D]S&P BSE BANKEX
If you like share the post and kindly comment and share Below.
<!
Showing page 1 of 2
en
https://www.examsbook.com/gk-banking-examinations-practice-questions-part-3/1
2
1
gk-banking-examinations-practice-questions-part-3