GK for Banking Examinations Practice Questions part-3
58f51ee78f57a10c7572ca5c
58873e50dd4df72728284be5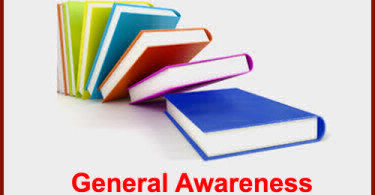 Important current affairs and Gk questions for Bank exams, IBPS, SBI and all other finance industy exams
General Knowledge; Current Affairs with special reference to the Banking and Finance Industry of India for IBPS Banking , RBI, SBI and other Banking Recruitment Examinations of 2013 and 2014.If you like the post kindly give rating.
49. The difference between the outflow and inflow of foreign currency is known as ___:
[A]Foreign Exchange Reserves
[B]Current Account Deficit
[C]Fiscal Deficit
[D]Balance of Payments
50. Which among the following schemes of the Government was launched with an objective of a slum free India?
[A]Indira Awas Yojana
[B]Rajiv Awas Yojana
[C]Ambedkar Awas Yojana
[D]Gruhalaxmi Scheme
51. On which among the following routes, India's first domestic air flight took place?
[A]Delhi – Mumbai
[B]Delhi – Karachi
[C]Mumbai – Pune
[D]Delhi – Lahore
52. Which among the following taxes is not levied in India as of now__:
[A]Capital Gains Tax
[B]Dividend Distribution Tax
[C]Minimum Alternative Tax
[D]Estate Duty
53. Diesel locomotive engines manufactured at which among the following places in India?
[A]Varanasi
[B]Chennai
[C]Jabalpur
[D]Jharkhand
54. After Petroleum Products and Gold, which among the following is India's third largest import commodity?
[A]Electronic Goods
[B]Machinery
[C]Pearls, Precious & Semiprecious Stones
[D]Textiles
55. Market regulator Sebi has set up a committee headed by former cabinet secretary K M Chandrashekhar to look into various matters related to __:
[A]Investor Protection
[B]Foreign Investments Policy
[C]Stock Exchange Regulation
[D]Stock Exchange Reforms
56. On which among the following dates, National Development Council was set up?
[A]9th August 1960
[B]6th August 1952
[C]15th September 1958
[D]29th August 1960
If you like share the post and kindly comment and share Below.
Showing page 2 of 2
en
https://www.examsbook.com/gk-banking-examinations-practice-questions-part-3/2
2
2
gk-banking-examinations-practice-questions-part-3