GK Current Affairs Questions 2020 - December 08
5fcf601522512332777a8dae
595217d8febf4b764b059d3a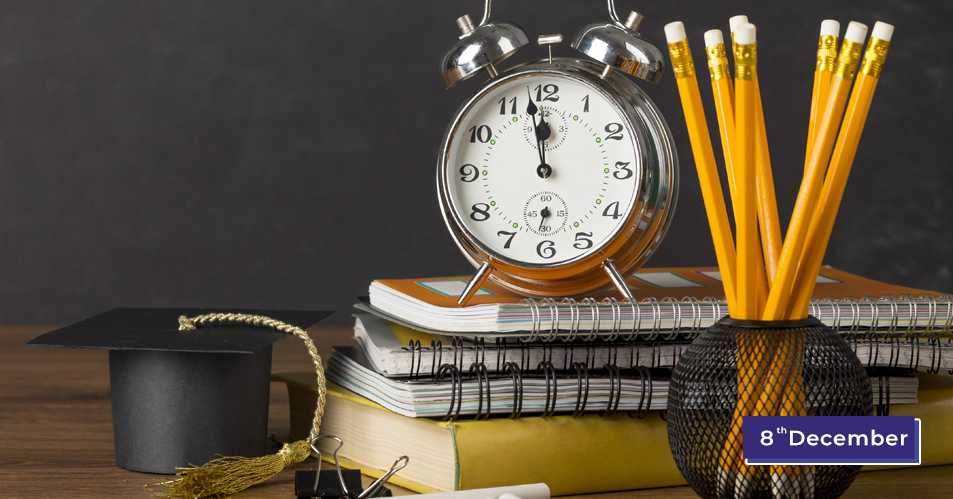 While general knowledge is an important subject to crack various government exams and their related interviews, on the other hand, special topics related to bank-finance, political, history, sports, science-technics are available for students to get full marks in GK subject. It is necessary to have knowledge in the form. If you are preparing for any competitive exam day and night with complete dedication, sacrifice, dedication and hard work, then these questions and answers related to GK will help you a lot.
Here, I am providing the GK Current Affairs Questions (December 08th) for learners who are preparing for competitive exams. In this post, I have updated the most important questions, answers around the Daily GK with the latest Current Affairs Questions about many topics covered. 
To get previous day questions about current affairs to click on GK Current Affairs.
Students can easily get free general knowledge questions on this platform for online exam practice  to obtain good marks in the competitive exams. Current Affairs Mock Test and Monthly Current Affair.
Current Affairs Questions 2020              
Q :  

Which country's former Prime Minister Mir Zafarullah Khan Jamali passed away on 02 December 2020 at the age of 76?
(A) Pakistan
(B) Afghanistan
(C) Iraq
(D) Iran

Correct Answer : A


Q :  

Which of the following Indian players has become the fastest batsman to score 12 thousand runs?
(A) Ajinkya Rahane
(B) Virat Kohli
(C) Ravindra Jadeja
(D) Hardik Pandya

Correct Answer : B


Q :  

DRDO has recently increased the firepower of BrahMos supersonic cruise missile system from the current 298 km to how many km?
(A) 350 km
(B) 450 km
(C) 490 km
(D) 520 km

Correct Answer : B


Q :  

Under the Agriculture Infrastructure Fund Scheme of the Government of India, what is the total amount of funds provided as budget aid?
(A) 10,736 crores
(B) 57,006 crores
(C) 17,000 crores
(D) 12,762 crores

Correct Answer : A


Q :  

Which state has launched the electricity bill settlement scheme 2020 in one lump sum?
(A) Goa
(B) Uttar Pradesh
(C) Maharashtra
(D) Madhya Pradesh

Correct Answer : A


Q :  

Which state has built its first eco-bridge for small animals?
(A) Assam
(B) Tripura
(C) Uttarakhand
(D) Himachal Pradesh

Correct Answer : C


Q :  

Which day is being celebrated on today's day (07 December)?
(A) International Civil Aviation Day
(B) International Day of Valor
(C) International Farmers Day
(D) International Rose Day

Correct Answer : A


Showing page 1 of 3
en
https://www.examsbook.com/gk-current-affairs-questions-2020-december-08
3
1
gk-current-affairs-questions-2020-december-08