GK Current Affairs Questions 2020 - November 29
5fc378a04f2f6c622bf9b081
595217d8febf4b764b059d3a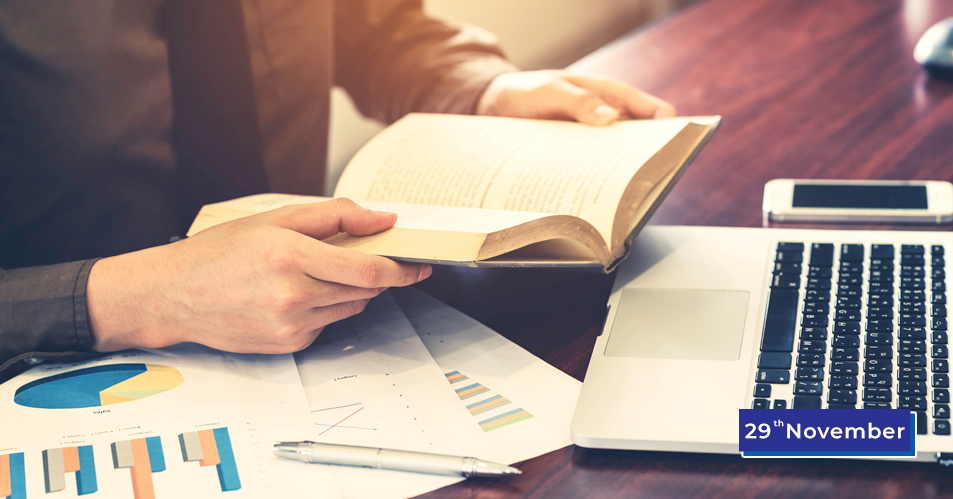 Are you looking for a golden opportunity for a government job? So you will be happy to know that recently there have been many recruiting like SSC, UPSC, RPSC, Police. Also, it is absolutely correct to say that whatever time is given for the preparation of Competition Exam is less, so get serious and start studying more and more daily. General knowledge subject is very important for the preparation of any government job and GK questions are asked in most of the exams.
Here, I am providing the Current Affairs Questions (November 29th) for learners who are preparing for competitive exams. In this post, I have updated the most important questions, answers around the Daily GK with the latest Current Affairs Questions about many topics covered. 
To get previous day questions about current affairs to click on GK Current Affairs.
Students can easily get free general knowledge questions on this platform for online exam practice  to obtain good marks in the competitive exams. Current Affairs Mock Test 2020 and Monthly Current Affair.
Current Affairs Questions 2020              
Q :  

Always one of the greatest footballers in the world, ___________ passed away recently.
(A) Franz Beckenbauer
(B) Zinedine Zidan
(C) Diego Maradona
(D) Pelé

Correct Answer : C


Q :  

Which series has won the 'Best Drama Series' award at the 48th International Emmys?
(A) Made in heaven
(B) The asura
(C) Four more shots please
(D) Delhi crime

Correct Answer : D


Q :  

Which of the following players has not been nominated as ODI's Decade Award Player?
(A) Ms dhoni
(B) Steve smith
(C) Kumar Sangakkara
(D) AB de Villiers

Correct Answer : B


Q :  

Which state government of India has postponed an ordinance that carries a jail term for defamatory material along with a fine of Rs 10,000?
(A) Maharashtra
(B) Madhya Pradesh
(C) Karnataka
(D) Kerala

Correct Answer : D


Q :  

Who represented India in Afghanistan 2020 conference?
(A) Narendra Modi
(B) s. Jaishankar
(C) Rajnath Singh
(D) Nirmala Sitharaman

Correct Answer : B


Q :  

Which organization's world heritage week is annually observed across the globe?
(A) UNICEF
(B) BIMSTEC
(C) UNESCO
(D) WHO

Correct Answer : C


Q :  

Name the first production unit of Heavy Weight Torpedo (HWT) by DRDO for the Indian Navy recently?
(A) Aridaman
(B) Vagasher
(C) Varunastra
(D) Sindhurakshak

Correct Answer : B


Showing page 1 of 3
en
https://www.examsbook.com/gk-current-affairs-questions-2020-november-29
3
1
gk-current-affairs-questions-2020-november-29