GK Current Affairs Questions December 08
5dedfbe1ae68016f69cdd088
595217d8febf4b764b059d3a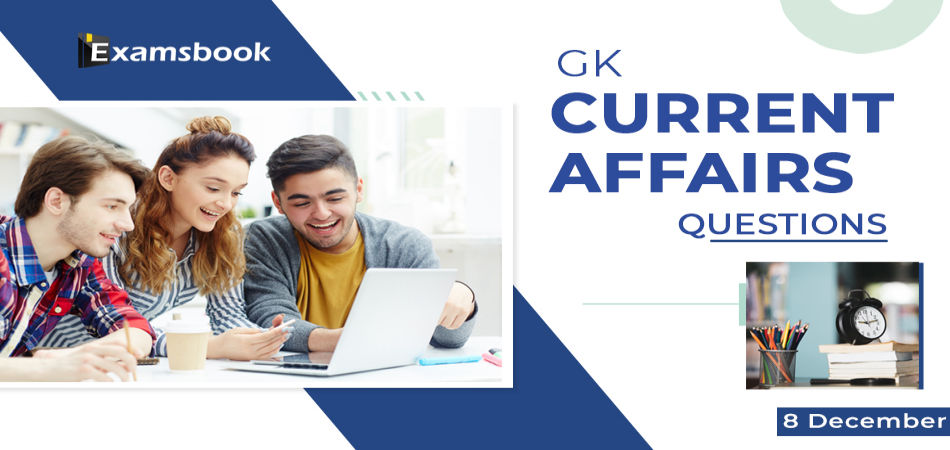 Q :  

Pangong Lake is located in which of the following states?
(A) Sikkim
(B) Assam
(C) Bihar
(D) Jammu & Kashmir

Correct Answer : D


Q :  

Who assumed charge as Secretary, Ministry of Minority Affairs?
(A) V.D.Mathur
(B) Pramod Kumar Das
(C) Jay Kumar Singh
(D) None of the above

Correct Answer : B


Q :  

Which bank has crossed the 3 trillion market capitalization in India recently?
(A) ICICI
(B) HDFC
(C) SBI
(D) BOB

Correct Answer : A


Q :  

The Vijaya Bank Heritage Museum has been inaugurated at the headquarters of the erstwhile Vijaya Bank in which city?
(A) Bengaluru
(B) Chennai
(C) Ahmedabad
(D) Kolkata

Correct Answer : A


Q :  

Who is the Union Minister of State for AYUSH (Independent Charge) ?
(A) Shri Shripad Yesso Naik
(B) Bandaru Dattatreya
(C) Shri Ramdas Athawale
(D) Smt. Anupriya Patel

Correct Answer : A


Q :  

The Leaders of the Federative Republic of Brazil, the Russian Federation, the Republic of India, the people's Republic of China and the Republic of South Africa, met on 4 September 2017 in Xiamen, China, at the Ninth BRICS Summit. What is the theme of this summit ?
(A) I4C
(B) BRICS: Stronger Partnership for a Brighter Future
(C) Trust us to find way
(D) Recognition of mutual need

Correct Answer : B


Q :  

Which of the following state has launched a scheme to provide 5 Rs meal in exchange of One kg plastic?
(A) Odisha
(B) Haryana
(C) Delhi
(D) Himachal

Correct Answer : A


Showing page 4 of 4
en
https://www.examsbook.com/gk-current-affairs-questions-december-08/4
4
4
gk-current-affairs-questions-december-08