GK Current Affairs Questions September 26
5d8c8200e01f4665336428d4
595217d8febf4b764b059d3a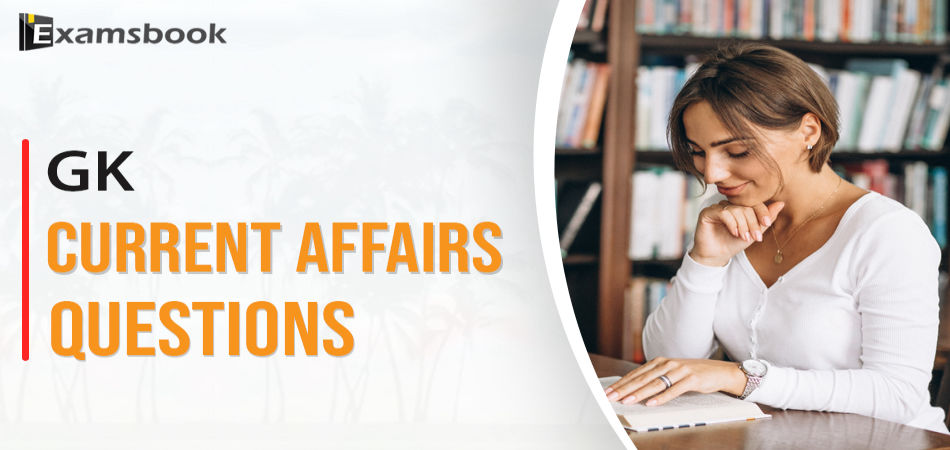 I have prepared GK Current Affairs Questions 2019 for competitive exam blog to increase your General Knowledge level as well as increase your confidence level for competitive exams.
Here, I am providing GK Current Affairs Questions 2019 (September 26) for those learners who are preparing for competitive exams. In this post, I have updated the most important questions answers around the Daily GK with latest current affairs questions and answers about many topics covered.    
Here is the new notification related SSC Stenographer Recruitment 2019. Check it by visit on it. 
GK Current Affairs Questions September 26
Q :  

The Reserve Bank of India barred which of the following bank from doing business for six months?
(A) Mizoram Co-operative Apex Bank
(B) Repco Bank
(C) TNSC Bank
(D) Punjab & Maharashtra Cooperative Bank

Correct Answer : D


Q :  

The Centre has introduced a new scheme named Assistance for Deep Sea Fishing for which state?
(A) Tamil Nadu
(B) Andra Pradesh
(C) Maharashtra
(D) Kerala

Correct Answer : A


Q :  

The Knowledge Management Portal which functions under the BEE's MSME Programme that was launched at the National Conclave on Enhancing Energy Efficiency in MSME sector is;
(A) VIDHAN
(B) NIDHAN
(C) SRITHSHA
(D) SIDHIEE

Correct Answer : D


Q :  

Which organization has tightened the rules for debt mutual funds of India for improving risk management and ensuring sufficient liquidity?
(A) Association of Mutual Funds in India(AMFI)
(B) Insurance Regulatory and Development Authority of India(IRDAI)
(C) Reserve Bank of India(RBI)
(D) Securities and Exchange Board of India(SEBI)

Correct Answer : D


Q :  

How many National Centres of Excellence (NCE) will be set up by the Central government?
(A) 20
(B) 15
(C) 8
(D) 25

Correct Answer : A


Q :  

Which country announced that the Doctors and Nurses need not take TOEFL & IELTS exam to practice?
(A) USA
(B) UK
(C) Canada
(D) Australia

Correct Answer : B


Q :  

India and this country will hold their first tri-services exercise 'Tiger Triumph'.
(A) China
(B) United States
(C) Russia
(D) France

Correct Answer : B


Showing page 1 of 3
en
https://www.examsbook.com/gk-current-affairs-questions-september-26
3
1
gk-current-affairs-questions-september-26