GK Today - General Knowledge Today 2018 Questions and Answers
5b1f64b33ba17150c02cc9bb
595217d8febf4b764b059d3a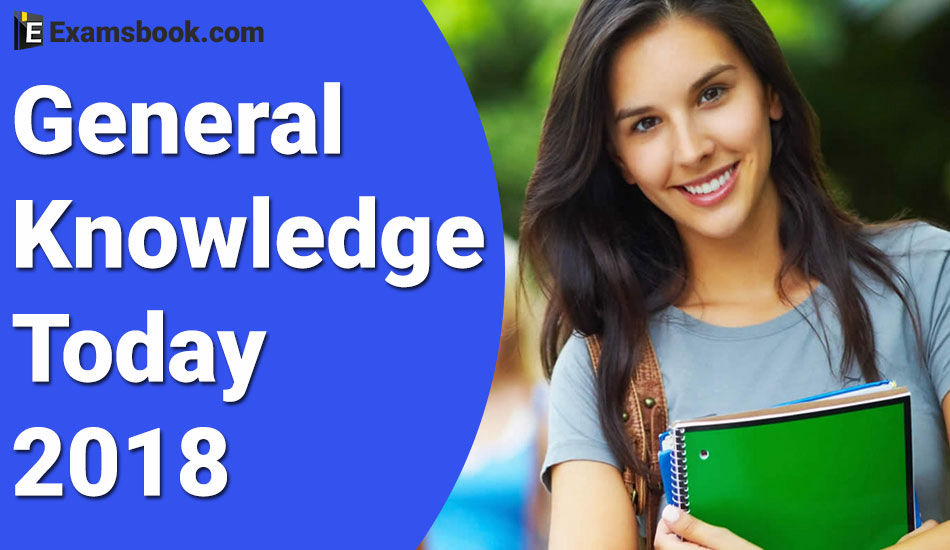 General Knowledge Today 2018 Questions for the Competitive Exams are available here. Aspirants who are in search of the General Knowledge Quiz questions can fetch the details here. We have updated the top 40, General Knowledge questions for the examination aspirants. Also, practice the Basic General Knowledge daily to get the complete grip on the General Knowledge.
General Knowledge Today 2018
Q.1 What is the total height of 'Burj Khalifa' Tower in Dubai?
(A) 829.8 m or 2,722 ft
(B) 830 metres
(C) 850 metres
(D) 950 metres

Ans . A

Q.2 Who is the UN Secretary General?
(A) Antonio Guterres (since 1st January 2017)
(B) Marathon Mania
(C) Trump
(D) Bush

Ans . A

Q.3 What was 'Word of the Year-2017' according to the Oxford Dictionaries?
(A) Youthquake
(B) Youth
(C) Passion
(D) dictionary

Ans . A

Q.4 NASA launched the 'OSIRIS-REx' Mission to collect samples from which asteroid?
(A) Asteroid Benn
(B)
(C)
(D)

Ans . A

Q.5 In Bihar, UNESCO has declared which place as a World Heritage Site?
(A) Nalanda University
(B) Taxshila University
(C) Dronacharya University
(D) Aligarh University

Ans . A

Q.6 How many satellites in a single mission using PSLV C-37 launched in February 15th 2017?
(A) 104 satellites
(B) 105
(C) 106
(D) 107

Ans . A

Q.7 Reliance Jio has launched which digital wallet service for peoples?
(A) Jio Money
(B) Jio app
(C) Jio TV
(D) Jio Music

Ans . A

Q.8 Who was appointed as the Lieutenant Governor of Puducherry?
(A) Kiran Bedi (from 29 May 2016)
(B) Indira Gandhi
(C) Rekha Yadav
(D) Neha Barmaid

Ans . A

Showing page 1 of 14
en
https://www.examsbook.com/gk-general-knowledge-today-2018
14
1
gk-general-knowledge-today-2018