Increase Your Brain Power for Competitive Exams
62eb8d5a6f92bf0da7d4fecd
595217d8febf4b764b059d3a
NEW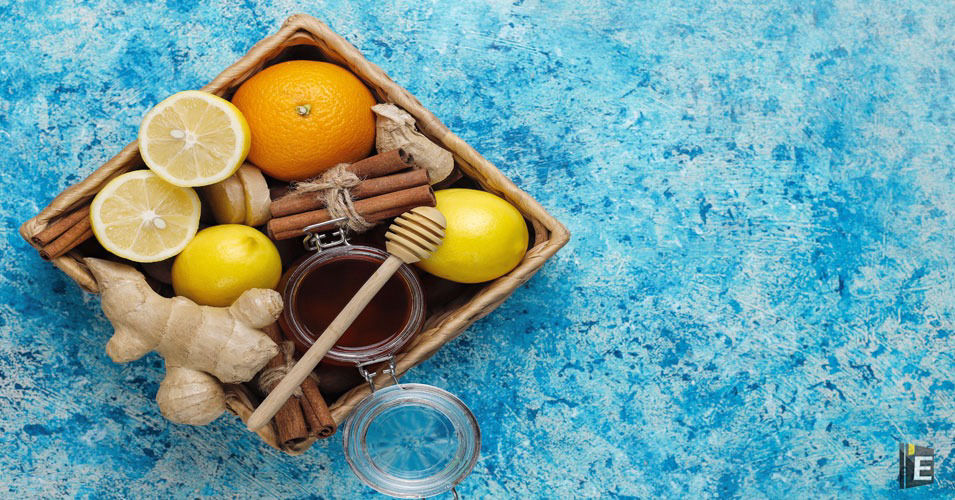 Increase Your Brain Power for Competitive Exams
At present time every person feels mentally and physically weak due to some bad habits. Most students feel mentally weak because they are very careless about their mental and physical health. In this article, I am sharing tips or tricks "Increase Your Brain Power for Competitive Exams" for those students who find mental difficulty in studying. You can increase your brain power for competitive exams to follow the steps which are mentioned in this article.
Increase Your Brain Power
Our brains play an enormous part in what makes us 'us', and keeping your brain in tip-top condition can provide you with that advantage towards success, particularly during your studies.
If you're searching for ways to increase your brain power in time for the competitive exams or primary semester of the approaching university year, read on to get seven simple ways to revitalize and reenergize your mind…
1. Slot in some Exercise Sometimes Every Week
Exercising doesn't only improve our fitness levels but may help to develop a healthier brain. By running, cycling, swimming, or whatever style of exercise takes your fancy, you'll be able to strengthen the connections between brain cells. From this, your learning and memory skills can improve and you ought to be able to absorb more information from your lectures and library books.
It's recommended that you just exercise for a minimum of half-hour, five times every week, but if you're relatively new to exercising, take off a pair of times every week and slowly build it up. Otherwise, you risk growing bored of the new routine, before you've developed the habit.


2. Get Creative
Coloring in, as strange as it may sound, has been found to possess the identical effects on the brain as meditation – and if you search online you'll find a large selection of coloring books for adults, to match every interest! If cooking is more your thing, seek some new ingredients and recipes. Or if you're more of an outdoorsy sort, challenge yourself to be told a replacement sport. Any time spent being creative and trying new things can really make a difference to your brain's overall functioning.
3. Replenish Your Vitamins and Micronutrients
Specific vitamins and nutrients can boost brain power in various ways. While zinc and iodine can contribute to normal brain cognition, vitamin B6, B12, and folate can help to forestall fatigue, a serious explanation for procrastination during studies. Omega-3 and one of its essential fatty acids, DHA (docosahexaenoic acid), can help the brain to function correctly – an important part of learning – making them important nutrients to incorporate into your daily diet.
You can boost brain power with vitamins and micronutrients by eating the subsequent foods:
Zinc – meat, fish, legumes, mushrooms, spinach, broccoli, garlic, nuts and seeds, cereals, and dairy
Iodine – cod, seaweed, turkey, yogurt, tuna, eggs, strawberries
Vitamin B6 – pork, chicken, turkey, fish, bread, eggs, vegetables, peanuts, milk, and cereals
Vitamin B12 – meat, fish, dairy, and cereals
Omega-3 – fish, nuts, seeds, and egg yolks
While adding each of those vitamins to your daily diet could seem overwhelming, there are lots of nutritional supplements that may facilitate your achieving this. the advantages of adding these vitamins and micronutrients can take several weeks to point out, so try and begin adding them in as soon as possible.


4. Socialize
It goes without saying that socializing may be a significant part of some time at university, but did you recognize it may help the way your brain performs? Research has found that having a conversation with someone, for as little as 10 minutes every day, can help keep your brain optimized, leading to better memory and brain performance.
5. Allow Yourself to Power Nap
Making sure you get enough sleep at midnight, also as having a 30-minute power nap during the day, gives your body enough time to repair and rejuvenate for an additional day of learning and studying.
6. Get Away from Your Daily Routine
Studies have found that often changing your daily routine, even in the slightest way, can help energize your brain and improve your efficiency and productivity once you study. Take a distinct route to and from university, try shopping somewhere new, or perhaps challenge yourself by closing your eyes when unlocking the door. Aim to be surprised a minimum of once on a daily basis.
7. Try Something New
New experiences help your brain still grow, likewise as taking in and storing information more easily. How about starting a replacement sport, learning a brand new language or learning to play a musical instrument? try an exhibition at a close-by museum or gallery, try your hand at some volunteering, or if you've got enough time, flee for a day/weekend/week to a brand-new place.
Conclusion
These are above easy and simple tips and tricks to live physically and mentally healthy. By following the above method you can improve your health issue and easily maintain your study for competitive exams.