Indian History GK Quiz Questions
64fafd406e0e55b91da55de6
595217d8febf4b764b059d3a
NEW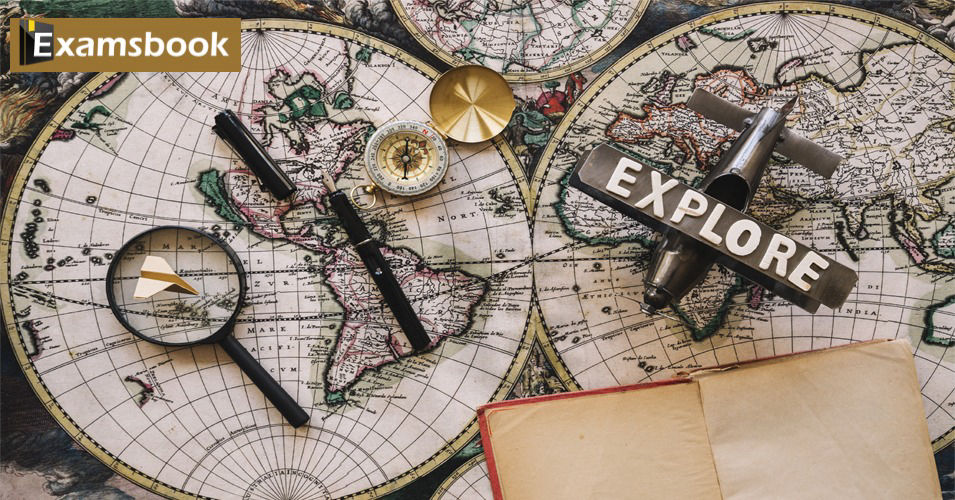 Test your knowledge of India's rich and diverse history with our Indian History GK Quiz! This Indian History GK Quiz features a variety of questions spanning ancient civilizations, empires, leaders, and pivotal events that have shaped the subcontinent over millennia. Challenge yourself and discover fascinating insights into India's past as you answer questions on topics such as the Indus Valley Civilization, the Mauryan and Gupta dynasties, Mughal rule, the struggle for independence, and more. 
Indian History GK
Whether you're a history buff or simply curious about India's heritage, this Indian History GK Quiz offers an engaging way to explore the country's captivating historical journey. Get ready to embark on a fascinating exploration of India's past! You can crack Indian History section under General Knowledge in competitive exams to read this article Indian History GK Quiz Questions.
Also, Read Latest Current Affairs Questions 2023: Current Affairs Today
"Stay ahead of the competition with our General Knowledge Mock Test and Current Affairs Mock Test!"  
Indian History GK Quiz Questions 
Q :  

Who among the following is called 'Quaid-e-Azam'?
(A) Mohammad Ali Jinnah
(B) Bhagat Singh
(C) Mahatma Gandhi
(D) Jawaharlal Nehru
Correct Answer : A
Explanation :
Notes: Mohammad Ali Jinnah was the eldest son of a prosperous businessman of Karachi. Muhammad Ali Jinnah later shortened his name to 'Jinnah'. Jinnah's father had recruited Jinnah as an apprentice in a merchant company in London. Shortly after reaching London, Muhammad Ali Jinnah left business and started studying law.
Q :  

Which Under plan was the partition of India and Pakistan done?
(A) Mountbatten Plan
(B) Cripps plan
(C) Chelmsford Scheme
(D) Chelmsford Scheme
Correct Answer : A
Explanation :
India was divided on the basis of the Indian Independence Act 1947, based on the Mountbatten Plan. This Act stated that on August 15, 1947, two autonomous colonies named Dominions of India and Pakistan would be created and the British Government would hand over power to them.
Q :  

Write the name who was the President of the Indian National Congress for the longest period?
(A) Abul Kalam Azad
(B) Dadabhai Naoroji
(C) W. C. Banerjee
(D) Vallabh Bhai Patel
Correct Answer : A
Explanation :
Abul Kalam Azad 'Maulana Abul Kalam Muhiuddin Ahmed' (born 11 November 1888 – died 22 February 1958) was a scholar and senior political leader. He participated in the Indian freedom struggle. He supported Hindu-Muslim unity and opposed the division of the country based on communalism. He was the first Education Minister of the Government of India in independent India.
Q :  

Where did Mahatma Gandhi first use Satyagraha?
(A) Dandi
(B) Champaran
(C) Kheda
(D) Ahmedabad
Correct Answer : B
Explanation :
Gandhiji started his first Satyagraha in 1917 from Champaran district of Bihar. The British used to exploit the owners of the indigo plantations here.
Q :  

After 1947, which of the following states was forcefully merged into the Indian Union through military action?
(A) Hyderabad
(B) Kashmir
(C) Patiala
(D) Mysore
Correct Answer : A
Explanation :
Notes: Charminar, Hyderabad Hyderabad was settled by the Qutb Shahi Sultans of Golconda, under whose rule Golconda attained a position of importance surpassed only by the Mughal Empire in the north. Hyderabad, famous for its beautiful buildings, royal grandeur and delicious food, has its own importance as a major tourist destination on the map of India.
Q :  

Who was the sixth ruler of the Mughal dynasty?
(A) Jahangir
(B) Aurangzeb
(C) Shahjahan
(D) Daniel
Correct Answer : B
Explanation :
Notes: On May 18, 1637 AD, Aurangzeb was married to 'Dilras Banu Begum' of the royal family of Persia. From 1636 AD to 1644 AD and from 1652 AD to 1657 AD, Aurangzeb was also the governor of Gujarat (1645 AD), Multan (1640 AD) and Sindh. Aurangzeb hastily captured Agra and got his coronation done in Delhi on July 31, 1658 with the title of "Abul Muzaffar Muhiuddin Muzaffar Aurangzeb Bahadur Alamgir".
Q :  

Which scholar composed the famous book 'Shahnama' while living in the court of Mahmud Ghaznavi?
(A) Farooqi
(B) Firdausi
(C) Tusi
(D) Alberuni
Correct Answer : B
Explanation :
The Shahnama or Shahnameh (شاهنامه) is a Persian language epic written by Firdosi. In this the character of the rulers before the Arab conquest of Iran (AD 636) has been written. Presented in the court of Mahmud Ghazni of Khorasan, this book was prepared by Firdausi in 1010 after 30 years of hard work.
Q :  

How did Qutubuddin Aibak die?
(A) from illness
(B) while fighting
(C) falling off the horse
(D) by suicide
Correct Answer : C
Explanation :
Qutbuddin Aibak died in an accident in 1210 after falling from a horse while playing polo.
Q :  

When was the Delhi Sultanate established?
(A) 1194
(B) 1206
(C) 1208
(D) 1210
Correct Answer : B
Explanation :
Qutbuddin Aibak's rule is established on the territories won by Mohammad Ghori in India and with this the Delhi Sultanate is established in India in 1206 AD.
Q :  

Which Chola ruler established his supremacy in South India?
(A) Vijayalaya
(B) Aditya I
(C) Rajaraja I
(D) Parantaka I
Correct Answer : D
Explanation :
At the time when Parantak was occupied in the war of far south, the Pallava clan of Kanchi tried to re-establish its lost glory. But Cholraj crushed him badly and in future the Pallavas never again tried their best. Parantaka defeated the combined army of Raja Singh and assumed the title of 'Maduraikonda'.
Showing page 1 of 4
en
https://www.examsbook.com/indian-history-gk-quiz-questions
4
1
indian-history-gk-quiz-questions