Latest and Important Current Affairs Questions December 07
5deb66b8a4034f36214a8c35
595217d8febf4b764b059d3a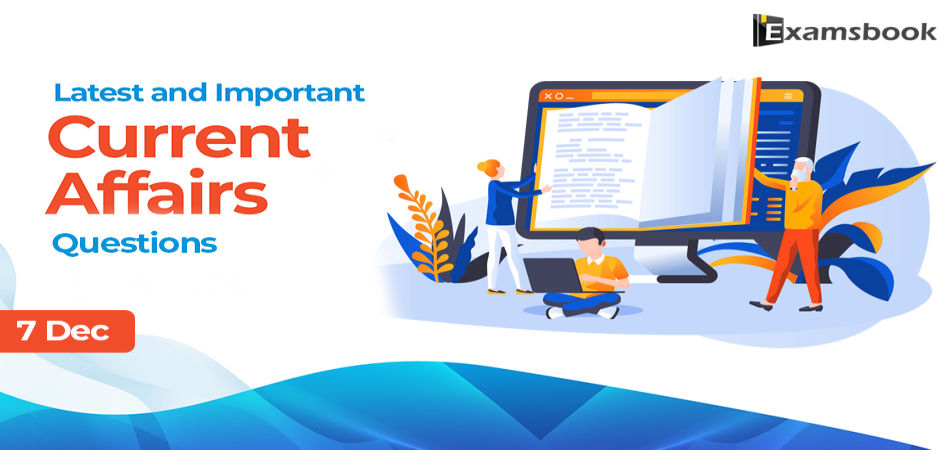 Q :  

The noted novelist who has been presented `Knighthood' by the British Crown recently is
(A) Jhumpa Lahiri
(B) Arundhati Roy
(C) Shoba De
(D) Salman Rushdie

Correct Answer : D


Q :  

The first woman chief of the State Bank of India is--
(A) Naina Lal Kidwai
(B) Arundhati Bhattacharya
(C) Shikha Sharma
(D) Shyamala Gopinath

Correct Answer : B


Q :  

As per a latest survey conducted by Global Initiative for Restructuring Environment and Management which Indian city is country's top business destination -
(A) Hyderabad
(B) Benguluru
(C) Chennai
(D) NCR Delhi

Correct Answer : B


Q :  

Who among the following inaugurated the Pension Week Campaign?
(A) Santosh Gangwar
(B) Rajnath Singh
(C) Amit Shah
(D) Venkaiah Naidu

Correct Answer : A


Q :  

Indian Navy's sixth Dornier aircraft squadron was recently commissioned in which city?
(A) Goa
(B) Punjab
(C) Gujarat
(D) Andaman & Nicobar Islands

Correct Answer : C


Q :  

Yasuhiro Nakasone, who recently died at 101 was the former Prime Minister?
(A) South Korea
(B) Japan
(C) Taiwan
(D) Indonesia

Correct Answer : B


Q :  

Which e-commerce platform will open pop-up store on China's Pinduoduo until year-end?
(A) Alibaba
(B) Otto
(C) eBay
(D) Amazon

Correct Answer : D


Showing page 2 of 3
en
https://www.examsbook.com/latest-and-important-current-affairs-questions-december-07/2
3
2
latest-and-important-current-affairs-questions-december-07