Latest Current Affairs Questions 2021 - June 12
60c5c9ff35c4943deebeb920
595217d8febf4b764b059d3a
NEW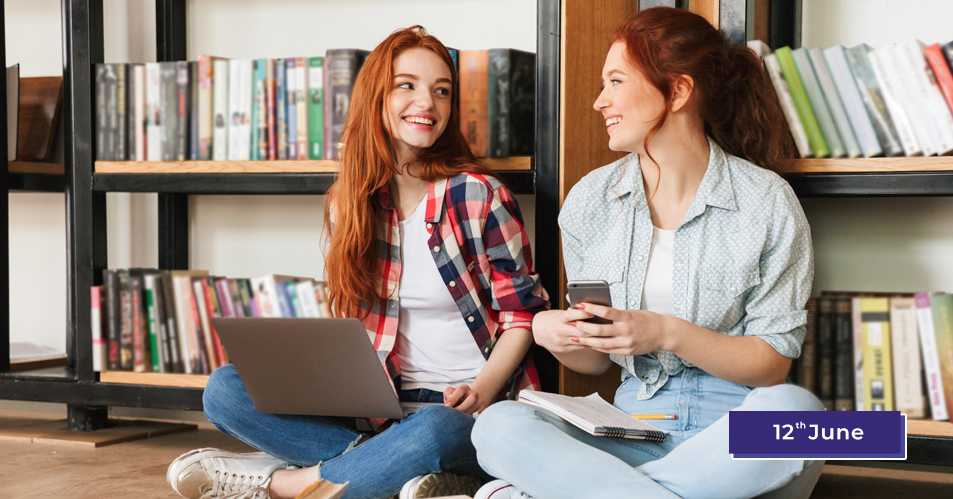 Generally, while General Knowledge is an important subject to crack various government exams and their interviews, students need to be able to score full marks in General Knowledge (GK) subjects from Bank-Finance, Politics, History, Sports, Science-Technical. It is necessary to have special knowledge of the related topic. If you are preparing for any competitive exam day and night with full dedication, sacrifice, dedication and hard work, then these questions and answers related to GK will help you a lot.
I have prepared the Important Current Affairs Questions 2021 (June12th) to increase your General Knowledge level as well as increase your confidence level for competitive exams. 
To get previous day questions about current affairs to click on GK Current Affairs. 
Students can easily get free general knowledge questions on this platform for online exam practice  to obtain good marks in the competitive exams. Current Affairs Mock Test and Monthly Current Affair.
Latest Current Affairs Questions 2021   
Q :  

Recently which former IAS officer of Uttar Pradesh cadre has been appointed as Election Commissioner?
(A) Anoop Chandra Pandey
(B) Rahul Sachdeva
(C) Kamal Tyagi
(D) Mohan Kumar Pandey

Correct Answer : A


Q :  

Rating agency CRISIL has reduced India's Gross Domestic Product (GDP) growth forecast from 11 percent to what percent for the fiscal year 2021-2022?

(A) 7.5 percent
(B) 6.5 percent
(C) 8.5 percent
(D) 9.5 percent

Correct Answer : D


Q :  

The United Nations has warned of mass deaths in the state of 'Kayah' located in which country?
(A) Myanmar
(B) America
(C) India
(D) Pakistan

Correct Answer : A


Q :  

The Minimum Support Price (MSP) of Paddy, Sesame, Arhar and Urad was hiked recently. These are ……… crops.
(A) Rabi
(B) Light
(C) Kharif
(D) Crop

Correct Answer : C


Q :  

Which of the following scheme is a food security scheme, which has been launched by the central government as a part of the Self-reliant India package?
(A) PM-GKAY
(B) CM-GKAY
(C) DM-GKAY
(D) AM-GKAY

Correct Answer : A


Q :  

Which of the following state government has launched the 'e-Nirman' portal and mobile app for the workers of the unorganized sectors?
(A) Bihar
(B) Punjab
(C) Jharkhand
(D) Gujarat

Correct Answer : D


Q :  

For how many years the tenure of Reserve Bank of India Deputy Governor Mahesh Kumar Jain has been extended?
(A) 3 years
(B) 4 years
(C) 2 years
(D) 1 years

Correct Answer : C


Showing page 1 of 3
en
https://www.examsbook.com/latest-current-affairs-questions-2021-june-12
3
1
latest-current-affairs-questions-2021-june-12