Latest Current Affairs Questions 2021 - May 16
60a3f695b1d2440614bdf737
595217d8febf4b764b059d3a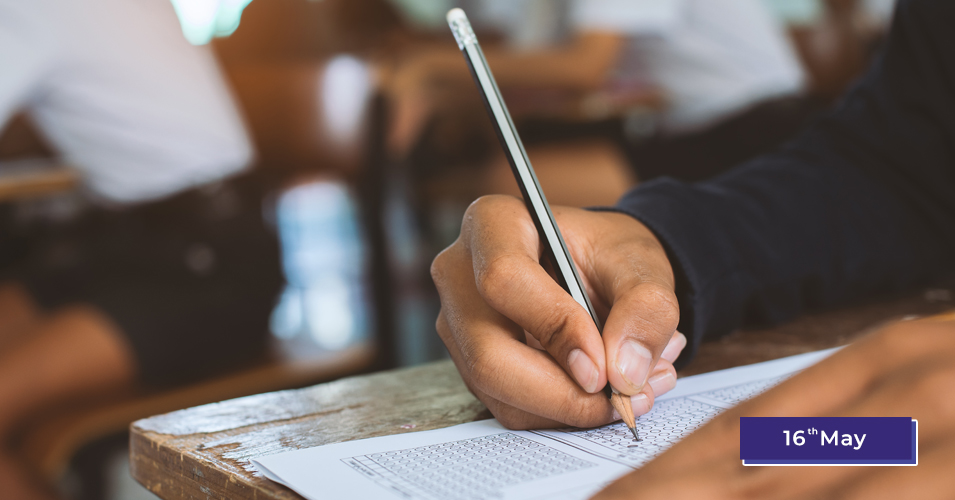 Currently, almost all competitive exams cover the subject of GK, under which questions related to Geography GK, History GK, Politics GK, Science GK, Sports GK etc. are asked in the examinations. At the same time, GK questions are made available daily by us to help the candidates. In which important current affairs, events related questions and their answers are given. If you are preparing for any competitive exam, then these questions and answers will help you.
Here, I am providing the Latest Current Affairs Questions (May 16th) for learners who are preparing for competitive exams. In this post, I have updated the most important questions, answers around the Daily GK with the latest Current Affairs Questions about many topics covered. 
Practice with current affairs to click on GK Current Affairs.
Students can easily get free general knowledge questions on this platform for online exam practice  to obtain good marks in the competitive exams. Current Affairs Mock Test and Monthly Current Affair.
Latest Current Affairs Questions 2021
Q :  

Which state has undertaken Monkey Census as a part of Wildlife Census?
(A) Uttar Pradesh
(B) Haryana
(C) Rajasthan
(D) Delhi

Correct Answer : B


Q :  

Which team's wicketkeeper-batsman BJ Watling has announced he would be retiring from international cricket after World Test Championship?
(A) England
(B) New Zealand
(C) South Africa
(D) Australia

Correct Answer : B


Q :  

How much amount was donated by Twitter to help address the Covid 19 crisis in India?
(A) USD 15 million
(B) USD 35 million
(C) USD 20 million
(D) USD 30 million

Correct Answer : A


Q :  

Indranil Pan has appointed as the chief economist of which bank?
(A) IDBI Bank
(B) Yes Bank
(C) HDFC Bank
(D) RBL Bank

Correct Answer : B


Q :  

Who is the author of the book "Life in the Clock Tower Valley"?
(A) Paul Ruckewier
(B) Shakoor Rather
(C) Anil Samson
(D) Mohan Munda

Correct Answer : B


Q :  

Recently, who has become the first woman to conquer Mount Annapurna?
(A) Kaushalya Devgan
(B) Ruchi Sharma
(C) Radhika Singh
(D) Priyanka Mohite

Correct Answer : D


Q :  

Passed the examination of Sindh Public Service Commission in Pakistan and was appointed to the position of Deputy Superintendent in the first Hindu Women Police?
(A) Sivasubramanian
(B) Radhekrishna sharma
(C) Pankaj Verma
(D) Manisha Ropeta

Correct Answer : D


Showing page 1 of 3
en
https://www.examsbook.com/latest-current-affairs-questions-2021-may-16
3
1
latest-current-affairs-questions-2021-may-16