RRB NTPC Result 2021: Check the CBT-1 Result Scorecard & Cutoff Marks
61e64bc184abb21da171ab83
5e5e0683e5ab73709fa28c7b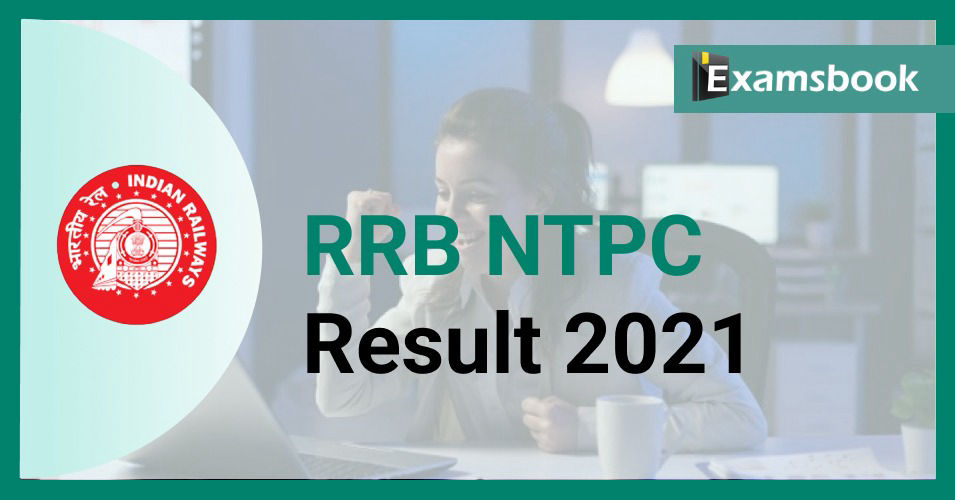 RRB NTPC Result 2021 Out: Finally on 15th January 2022, the Indian Railway has declared the result for RRB NTPC CEN 01/2019 CBT-1 on its Regional/ Zonal website. This is big news for millions of candidates who are eagerly waiting for the RRB NTPC CBT-1 Result 2021.
More than 1.26 crore eligible candidates were present in the RRB NTPC CBT -1 Exam last year and can now check their results from the direct links provided in this article.
RRB NTPC 2021 Important Dates - 35,208 Vacancies
In March 2019, Railway Recruitment Board released a notification on the various posts under RRBs Centralised Employment Notice (CEN) No. 01/2019 (for Non-Technical Popular Categories – Graduate and Under-graduate). Through the RRB NTPC Recruitment 2019, a total of 35,208 vacancies will fill in 21 Indian Railways Zones. Candidates will be selected for the above posts based on Computer-Based Tests (CBT-1, CBT-2), Typing Skill Test / Computer Based Aptitude Test, Document Verification / Medical Exam.
Keeping Covid-19 instructions in mind, the RRB NTPC CBT-2 exam will be held from 14 to 18 February 2022. Therefore, the candidates who have qualified in the CBT-1 exam will be present in the CBT-2 examination. 
Check essential dates from here ↴
RRB NTPC Online Application Date
01 to 31 March 2019
RRB NTPC CBT 1 Exam Date

28 December 2020 to 31 July 2021

RRB NTPC CBT 1 Answer Key
16 August 2021 
RRB NTPC Final Answer Key
January 2022
RRB NTPC CBT 1 Result, Cutoff Marks & Score Card
15 January 2022
RRB NTPC CBT 2 Exam Date
14 to 18 February 2022
RRB NTPC CBT 2 Result 
Coming Soon
How to Check RRB NTPC Result 2021 for the CBT-1 Exam?
Follow important steps for NTPC Result 2021: -
Step 1: Visit the official website of the RRB region you applied for (the official website links for the respective RRB Regions are mentioned below).
Step 2: Click on the link provided for RRB NTPC Result 2021.
Step 3: Select the respective RRB Region.
Step 4: RRB NTPC Result 2021 PDF will be displayed on the screen.
Step 5: The list of qualified candidates will be shown. Now, press "Ctrl+F" and enter your Roll No.
Step 6: If your Roll No. are there in the list, you have qualified for RRB NTPC CBT-2 Exam.
Step 7: Download your result PDF for future reference.
RRB NTPC Result Links -
1st Stage Computer Based Test was conducted for the recruitment of 35281 vacancies under Non-Technical Popular Categories Junior Clerk, Account Clerk, Low typist, Junior & Senior timekeeper, Train Clerk, Ticket Clerk, Stationmaster, Traffic assistant, and Goods Guard, etc, in various Indian Railways Zones. Approximately 1,26,30,885 candidates had appeared in the RRB NTPC 2021 exam from 28th December 2020 to 31st July 2021. However, RRB NTPC Result 2021 for CBT 1 exam has released on 15th January 2022.
Let's have a look at the below direct links to know the RRB NTPC 2021 Expected Cut-Off for 21 Indian Railways Zones:
Table 1st

RRB Zones - RESULT OUT

Website

www.rrbahmedabad.gov.in

www.rrbajmer.gov.in

www.rrbald.gov.in

www.rrbbnc.gov.in

www.rrbbhopal.gov.in

www.rrbbbs.gov.in

www.rrbbilaspur.gov.in

www.rrbcdg.gov.in

www.rrbchennai.gov.in

www.rrbgkp.gov.in

www.rrbguwahati.gov.in

www.rrbjammu.nic.in

www.rrbkolkata.gov.in

www.rrbmalda.gov.in

www.rrbmumbai.gov.in

www.rrbmuzaffarpur.gov.in

www.rrbpatna.gov.in

www.rrbranchi.gov.in

www.rrbsecunderabad.nic.in

www.rrbsiliguri.org

www.rrbthiruvananthapuram.gov.in
Note: The cut-off will vary region-wise and the difficulty level of the exam.
Conclusion:
Congrats to all candidates who have passed RRB NTPC Result 2021. Now shortlisted candidates need to prepare for RRB NTPC CBT-2 Exam 2022, the CBT-2 Exam is being conducted next month. In this post, we have covered Railway NTPC Exam Date,  RRB NTPC Result, RRB NTPC Result Links. 
 If you want to get a good score in the RRB NTPC CBT-2 Exam, then prepare your exam with the RRB NTPC Test Series 2021.
All the Best!!