Today Current Affairs Questions 2020 - September 08
5f574e18f13b91397f3af2ff
595217d8febf4b764b059d3a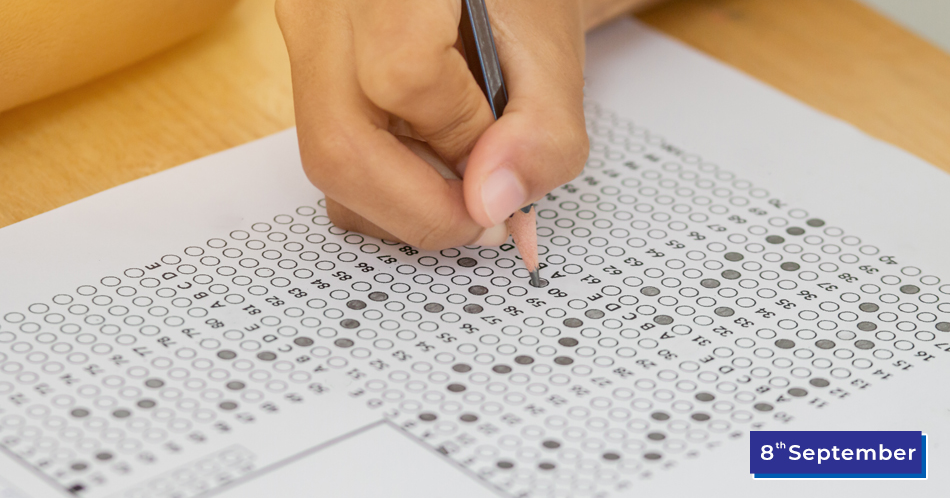 Generally, while general knowledge is important for cracking various government exams and their related interviews, students need to get full marks in General Knowledge (GK) subject from Bank-Finance, Political, History, Sports, Science-Technics. It is necessary to have specialized knowledge of related topics. If you are preparing for any competitive exam day and night with complete dedication, sacrifice, dedication and hard work, then these questions and answers related to GK will help you a lot.
Here, I am providing the Latest Current Affairs Questions (September 08th) for learners who are preparing for competitive exams. In this post, I have updated the most important questions, answers around the Daily GK with the latest Current Affairs Questions about many topics covered. 
To get previous day questions about current affairs to click on GK Current Affairs.
Students can easily get free general knowledge questions on this platform for online exam practice  to obtain good marks in the competitive exams. Current Affairs Mock Test 2019 and Monthly Current Affair.
Current Affairs Questions 2020             
Q :  

Who has been appointed the principal secretary of LG Manoj Sinha of Jammu and Kashmir?
(A) Somnath Singh
(B) IAS Nitishwar Kumar
(C) Kedarnath Sharma
(D) Mukund Sharma

Correct Answer : B


Q :  

Which tennis player has been knocked out of the US Open tournament for hitting a female official?
(A) John sir
(B) Sunita Williams
(C) Donald
(D) Novak Djokovic

Correct Answer : D


Q :  

How long is National Nutrition Week celebrated?
(A) 1-7 August
(B) 15-21 September
(C) 15-21 October
(D) 1-7 September

Correct Answer : D


Q :  

When was the Official Language Bill approved by the Union Cabinet for the state of Jammu and Kashmir?
(A) 31 August 2020
(B) 1 September 2020
(C) 2 September 2020
(D) 29 August 2020

Correct Answer : C


Q :  

The virtual meeting of the BIMSTEC countries was chaired by which country on 3 September 2020?
(A) Sri Lanka
(B) India
(C) Bangladesh
(D) Nepal

Correct Answer : A


Q :  

Himachal Pradesh government has decided to reduce the percentage of syllabus for annual examinations?
(A) 20 percent
(B) 40 percent
(C) 50 percent
(D) 30 percent

Correct Answer : D


Q :  

Who has recently been appointed as the 35th President of FADA?
(A) Arvind Patnaik
(B) Manish Joshi
(C) Vinkesh Gulati
(D) Ramesh Chaudhary

Correct Answer : C


Showing page 1 of 3
en
https://www.examsbook.com/today-current-affairs-questions-2020-september-08
3
1
today-current-affairs-questions-2020-september-08